Description
More than one-third of Americans struggle with problematic substance use and other risky or addictive behaviours, but they often have a great deal of ambivalence about changing them.
Even with clients whose issues are mild on the severity spectrum, it's difficult getting to the heart of the complex reasons, unique to each person, for this roadblock to change.
This workshop offers a comprehensive psychobiosocial model for understanding and working with these behaviours through Integrative Harm Reduction Psychotherapy (IHRP), which can be immediately incorporated into your practice.
Faculty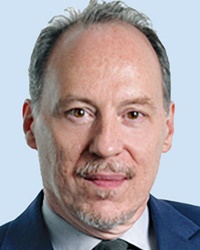 ---
Andrew Tatarsky, PhD, is developer of IHRP and author of Harm Reduction Psychotherapy: A New Treatment for Drug and Alcohol Problems. He's founder and director of the Center for Optimal Living, a treatment and professional training center based on IHRP.

Speaker Disclosures:
Financial: Andrew Tatarsky is the founder and director of the Center for Optimal Living. He receives royalties from PESI, Inc.
Non-financial: Andrew Tatarsky is a member of the American Psychological Association; and the New York State Psychological Association.
---
Additional Info
Program Information
Access for Self-Study (Non-Interactive)
Access never expires for this product.
Objectives
1. Assess how addictive behaviour reflects the interplay of biology, meaning, habit, and social context, and the implications for treatment.
2. Explain why the harm-reduction stance of "meeting people where they are" is essential to effective treatment.
3. Describe seven therapeutic tasks combining relational, CBT, and mindfulness interventions to help people change addictive behaviours.
4. Use strategies to address risky behaviours in session, including Urge Surfing, Unwrapping the Urge, Microanalysis, Embracing Ambivalence, Decisional Balance, and the Ideal Use Plan.
Outline
Introduction
Addiction as a Dilemma
Valerie Case Study
Compassionate Pragmatism
Harm Reduction Principles
Curiosity, Respect, Acceptance
Small Incremental Change
Collaboration
Public Health/Medical Harm Reduction
Challenges & Diversity of People with Risky & Addictive Behaviour
Clinical Challenges
Limitations in the U.S.
The Tyranny of "Abstinence-Only"
Motivational Stages of Change
Scientific Revolution/Paradigm Shift
Theoretical Models
Multiple Meanings Model
Relational Psychoanalysis & Meaning
Cyclical Psychodynamics
Psychobiosocial Model
Integrative Harm Reduction Psychotherapy
Seven Therapeutic Tasks of IHRP
Target Audience
Psychologists
Physicians
Addiction Counselors
Counselors
Social Workers
Marriage & Family Therapists
Nurses
Behavioral Health Professionals