Description
Acceptance and commitment therapy (ACT) is an action-oriented approach to psychotherapy that emerged stems from traditional behaviour therapy and cognitive behavioural therapy.
ACT moves beyond the traditional focus on problems and solutions, teaching clients to stop avoiding, denying, and struggling with their emotions and, to accept that their feelings are normal and appropriate responses. The core of ACT is a change in both self-talk and action/verbal behaviour. Understanding these concepts supports clients to accept the issues they face and the challenges life brings with a commitment to making the necessary changes in their behaviour, regardless of their life circumstance and how they feel about them. Rather than focusing on resolving symptoms, ACT focusses on the creation of a more adaptive relationship between the client and their symptoms.
The experience of observing one's own feelings and recognizing and accepting that feelings are a natural outcome of circumstances has been a liberating factor for clients engaging in ACT.
The ACT approach is not to pursue the elimination of difficult feelings; but to 'be' with them and with what life brings their way. ACT encourages people to open up to undesirable feelings, and to react to them mindfully whilst not avoiding situations where they are provoked.
This workshop will provide an overview of Acceptance and Commitment Therapy during which participants will experience the impact ACT techniques can make and will gain experience applying ACT to a variety of different clinical presentations.
Faculty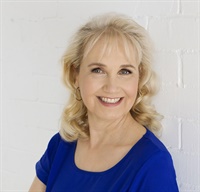 ---
Renata Porzig-Drummond PhD teaches at the University of Adelaide. She uses an interactive presenting style that is engaging and emphasises practical application in a clinical context. Renata holds a PhD in Clinical Psychology and a BSc Psychology (Hon) from Macquarie University; a GradDip in Psychology and a BA from the University of Sydney; and a Certificate of Holistic Counselling from Nature Care College. Renata's research has focused on behaviour change, particularly on the use of emotion-focused and cognitive-behavioural strategies in effecting behaviour change.
Her research has been published in leading academic journals, including Behaviour Research and Therapy, Australian Social Work and Social Science & Medicine. Renata's clinical experience includes crisis counselling, psychological assessment, and working with clients with a variety of mental health issues. Renata is a member of the Australian Psychological Society and the International Coaching Federation.
---
Registration Details
Registration fee: $199
Lifetime access to the video and the resources
Attendance Certificate for 6 hours of interactive training.
This seminar provides 6 hours for CPD points.
You will need a steady internet connection, and a device such as a computer, tablet or phone upon which to view and participate
Objectives
Learning objectives of this training:
Comprehend the theory, research and effectiveness of Acceptance and Commitment Therapy
Understand and apply the six core principles of ACT to a wide variety of clinical problems
Develop your understanding of mindfulness and how to use it to resolve clients' problems​
"This workshop is for anyone wishing to include ACT in their practice regardless of prior training. You'll take away a set of skills that can really benefit your client work and, also have a positive effect on your own wellbeing and how you care for yourself."
How will you benefit from attending this training?
Understand the theory, research and evidence behind Acceptance and Commitment Therapy.
Apply the six core principles of ACT in your clinical work.
Strengthen your ability to use mindfulness interventions with clients.
Outline
Session 1 : Setting the container and Circling Meditation. Self-Compassion: Definition & Practice. Mindfulness: Roots, Remedy and Resilience. Integrating Mindfulness in Daily Life. Resourcing yourself with Compassion. Mindful Authentic Relating Communication Exercise. Session 2 Becoming your most Compassionate Self. Mindful Self-Compassion Break practice. Calming the Self-Critic with Compassion. Exiting Empathy Fatigue. Traditional Loving-Kindness Meditation. Circling Meditation.  Evaluation and quiz - your payment includes a quiz which when completed with a minimum of 80% correct answers, will enable you to download your Attendance Certificate. To complete the quiz, please log into your account at pdp-catalogue.com.au and click the orange "Certificate" button under the program's title. 
Target Audience
This seminar has been designed to extend the clinical knowledge and applied skill of Psychologists, Counsellors, Psychotherapists, Coaches, Social Workers and Psychiatrists who work with individuals and couples who are experiencing distress about their relationship.