Description
Jung coined the expression 'active imagination' and Process Oriented Psychology has developed it in certain ways. This technique is a creative way of working with extreme states e.g. anxiety and depression. It is not a cure, or a fix it. It rather takes hold of the huge and difficult feelings in anxiety and depression and externalizes them imaginatively. It is extraordinary how easily clients do this, and how much pleasure it gives them. After the process they feel empowered and less of a victim to these states.
It is a way of pulling the strong feelings of anxiety/depression out of the body/mind and reimagining them as a big natural phenomena e.g. a tsunami or hurricane. The client's unconscious quickly and easily makes these links. A story is co-created where an innocent character is totally overwhelmed by the natural event, and is rescued/supported by a character with goodness and wisdom. The story resolves. Reflective questions follow which prompt the client to see their own essence, innocence and wisdom. They start to see how cleverly they support themselves. The natural phenomena is transformed into a super power e.g. a raging, flooding river becomes a massive, unstoppable force that can sweep anything out of it's way. The client is supported in seeing how this superpower is already active in their life and to look for ways it can become even more useful.
This is for therapist's tool boxes; once they experience the technique, feel the joy and ease of it, and benefit from the insights it gives them about their essential nature, they will be able to do this with clients.
It's important to help clients connect with their essential nature, goodness and strengths. Sometimes we over-focus on our clients pain and suffering, and under focus on their innate inspiring qualities. Clients need to be seen as whole people with actively flourishing parts, and not just seen as their 'mental health disorder'. Supporting them to engage with life in ways that matter to them is an important part of our work.
This technique achieves this.
Lizzie models and teaches how to support the client's innate ability to imagine, reflect and find meaning through voice, tone, choice of words, prompting, silence, warmth and matching facial expression and mood. She models and teaches how not to add or interpret content or meaning, how to follow the client's process whichever directions it may take, and how to shape reflective questions which expand and deepen the clients experience and meaning making. She also models and teaches how to coach the newfound realisations into the client's life.
All this is taken from workshops and books from Arny and Amy Mindell, and Max Shupbach. Arny is the founder of POP, and Amy and Max are key teachers, trainers and writers. Lizzie has had many trainings over 30 years in POP. It also comes from a rich background teaching in Steiner Schools, where imaginative stories and metaphors are the basis of teaching all subject matter, and in addressing the unique needs of each child.
Faculty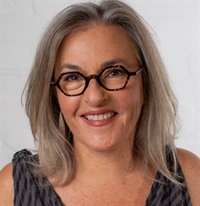 Elizabeth Spencer
---
Lizzie Spencer is a highly experienced psychotherapist, coach and academic teacher, based in Sydney's Northern Beaches. She is an academic teacher and her passions combine when running workshops and trainings. Her preferred leadership style is experiential and transformational. This is evident in all her work, which is deep, soulful and enlivening. She taught in Steiner Schools for many years. This method thrives on artistry, imagination, sensitive group processes, storytelling, empathy, connection, trust and collaborative leadership. She is also a Social Ecologist. This lens looks to nature for helpful and supportive life systems, and brings active hope to the world. She is a founding member of the Community of Calm whose aim is to train practitioners in Trauma Awareness and to create a Trauma Resource Centre. The event won 'Event of the Year' in 2020 Australia Day Awards (Northern Beaches Council) for Arts for Wellness, a month long event where the local community could attend low cost, trauma informed expressive arts classes and workshops.
Family Constellations and Process Oriented Psychology are at the heart of her understanding and practice.
---
Registration Details
Live Interactive Webcast registration
Fees: $99 Primary viewer (includes three month's access recording of the event.
$59.50 Additional viewer (must watch on same device as primary viewer)
$15 Purchase lifetime access to the recording (available to primary viewer only)
Your attendance certificate for 3 hours of live, interactive training can be retrieved on completion of the evaluation and quiz via your account.
A soft copy of all resources will remain in your account indefinitely.
A recording of this event will be available in your account approximately three weeks after the live event and will remain available for a full three months. You will receive an email notification when the recording becomes available for viewing.
If for whatever reason, you are unable to join the live webcast on the day, you will be able to watch the recording, complete your evaluation and quiz and retrieve your certificate at a later date before the end of the three month viewing period.
Reminders for all events are sent two weeks, one week, one day and one hour prior.
Venue information
COVID-19 AND YOUR SAFETY


Our venue is registered with Service NSW as a 'Covid Safe' venue.
You will be required to checkin via our QR code and to abide by the safety measures current at the time and in line with public health orders. These will be advised in your pre-event reminder/information emails.
In the interest of everone's safety, PDP reserves the right to deny entry to any participant who chooses not to follow the current COVID safety plans.
ACCESSIBILITY
This venue offers wheelchair access from the Brown Street entrance.
PUBLIC TRANSPORT
4 minute walk from Chatswood train/metro/bus interchange
PARKING
Links to reasonable early-bird parking close to the venue:
https://www.secureparking.com.au/en-au/car-parks/australia/new-south-wales/sydney/lower-north-shore-and-northern-beaches/zenith-centre-car-park
https://www.secureparking.com.au/en-au/car-parks/australia/new-south-wales/sydney/lower-north-shore-and-northern-beaches/12-help-street-car-park
NOURISHMENT
All day tea, coffee and chilled water are provided.
If you have not ordered lunch with your registration, we have a fridge and two microwave ovens should you wish to bring your own food.
The venue has a cafe on the ground floor and is surrounded by cafes and restaurants including an extensive foodhall above the Chatswood Interchange.
ACCOMODATION
Mantra Hotel is next door to the venue: website here
Meriton Suites is a 4 minute walk from the venue: website here
Objectives
Learning objectives of this training:
to learn a new way of working with the extreme states of anxiety, depression, grief etc..
to help clients identify and relate to their essential innocent qualities
to help clients identify their natural wisdom, strength and capacity to solve problems
to learn to support clients in a therapeutic, active imagination process
to learn more about using reflective questions so clients can find their own truths and learnings
to develop a warm, connecting, collaborative way of working with clients
to see the whole client, not just the anxious part, and to celebrate innate strengths
to learn how to practically bring the client's new insights into their lives
"Our active imagination flourishes when harnessed in creative ways; it wants to help us, and it does!" Lizzie Spencer
How will participants benefit from attending this presentation?
They will be refreshed and empowered from experiencing the technique
They will be able to work with their client's extreme states in a new way
They will learn the benefits of harnessing active imagination and our creative, synthesizing subconscious
Outline
Welcome and explanation of foundational Process Oriented Psychology techniques; edges, channel switching.
Explain the technique.
Talk about use of language to connect and even off power differentials.
Talk about the power of active imagination (Jung) and the synthesizing wisdom of the unconscious mind, which is harnessed in this process.
Explain how to follow, not lead the client's process, how to shape reflective questions, and how to concretely bring new learnings into their lives.
​Evaluation and quiz - your payment includes a quiz which when completed with a minimum of 80% correct answers, will enable you to download your Attendance Certificate.
To complete the quiz, please log into your account at pdp-catalogue.com.au and click the orange "Certificate" button under the program's title.
For live webcasts, post-tests must be completed within one month of viewing the program.
Target Audience
This seminar has been designed to extend the clinical knowledge and applied skill of Counsellors, Psychotherapists, Coaches, Psychologists, Hypnotherapists, Social Workers, Community Workers, Mental Health Nurses and Psychiatrists.
Webcast Schedule
3 Hour Session
9:00am - 12:00pm
Includes a short break