Description
Attachment Seminar Series: Final 5th Updated 2022 Series
This year's newly revised, and final Attachment Seminar Series (5th)—(1) Lifespan Survey, (2) Adult Disorganisation and (3) Attachment and DV—seeks both to update our knowledge/skills and to contribute to closing the research-to-treatment gap for mental health practitioners. [The presenter is retiring at the end of 2022 after contributing a decade of attachment seminars with PDP].
Attachment Theory suffers twin challenges in achieving its therapeutic charge to bring relief for human suffering. First, like many robust theories, coping with permanent expansion and increasing research complexity requires continual updating. Next, empirical successes typically face a 'research-to-treatment gap' that resembles similar empirical conundrums in lifespan developmental sciences. In addition to integrating relevant attachment empirical findings for 2021 and 2022, the three workshops will bring greater focus on the underappreciated relevance of research such as the approach to lifespan attachment processes emerging form Karlen Lyons-Ruth and her team within the Cambridge (MA) Health Alliance.
This second seminar on Adult Attachment Disorganisation asks the question: Do we understand the various pathways that adult disorganisation may have followed? Can we change adult attachment, especially disorganised forms where suffering may seem to abound? The good news is a tentative, 'yes' and 'yes'. However, to understand pathways, we must break our dependency on overly reductive, dualistic, linear, forced either-or binary and deterministic approaches. Biological science has demonstrated that development is 'probabilistic' with multiple causal inputs. Context, environment, processes—not just things—, social networks, cultural histories are all part of our shared biology. The seminar will also provide a view on how attachment researchers see their field of study evolving—which issues, which applications, which horizons for treatment. Armed with a more coherent and inclusive view of life and the lifespan, the seminar takes a decidedly practical turn to address suffering and adult disorganisation.
The seminar's second more practical response [the final three quarters of the session] begins with an overview of our expanding knowledge of lifespan pathways for adult disorganisation. The seminar highlights several of Lyons-Ruth and team's lifespan disorganisation measures, beginning with AMBIANCE infant measurement-recently made available for health workers. Traditional care-giver insensitivity and frightening/frightened behaviours from the 1970s and 80s have been empirically expanded to include three additional interactions: intrusiveness/ negativity, role/boundary confusion and withdrawal. These initial five interactions—which may continue or change into adulthood—, combine dynamically with further measures into later childhood young adulthood will assist us in practical history taking assessment for grasping disorganisation.
The workshop next highlights where we have arrived in terms of pathways into adult disorganisation. What are its multiple features, functions and symptoms in adulthood? What sort of variabilities (heterogeneity) within disorganisation might we expect? How have we sought to measure it? What does disorganisation look like in romantic relationships? And which treatments might be pursued? In addition to the 1980-90s generated measures—AAI Unresolved States and self-report Fearful-Dismissive—, additional insights have emerged from Lyons-Ruth team's recoding/reemployment of the AAI the Hostile-Helpless positions and Paetzold's measure of romantic disorganisation. This collection of facets captures potential multiple heterogenous disorganisation phenomena: granularity that supports (re-)assessment, planning and treatment progress. These will also be applied within specific case vignettes and raised for discussion.
Finally, understanding the major overlaps (or comorbidities) between disorganised attachment and other mental health realities is necessary: personality struggles, affective disorders (including schizoaffective spectrum and psychosis), dissociation and complex trauma. How do we conceive of these interactions as well as intersections with other contextual and socio-cultural factors? Three recent validated dimensional models offer assessment and treatment insights that may integrate well with attachment-informed psychotherapies. These dimensional scales and subscales permit us to both move away from purely symptom/problem saturation narratives and direct our work toward more granular capacities. This will include a look at the growth of a client's overlapping reflective or mentalising capacities. A constructed inventory of our own practice will allow personalised discussion of how these skills might be fit into our current modalities. A practical engagement with several specific in therapy micro-skill realities concludes our day.
Faculty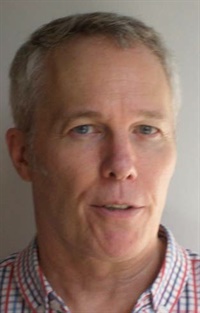 ---
Kevin Keith PhD BBA (Hons) (University of North Texas 1973); MA and STL (University of Louvain, Belgium, 1986 & 88); MPhil (Oxford University, 1991); Graduate Diploma in Psychotherapy (Jansen Newman Institute, 2005); PhD (University of Sydney, Faculty of Science, 2017). Kevin is a counsellor, psychotherapist, supervisor and academic. He divides time between private practice, education/academic activities, and an emerging retirement. Kevin has practiced counselling in Australia for 16 years. He has previously been a lecturer at the Jansen Newman Institute (JNI) and Australian College of Applied Psychology (ACAP). In 2017, he completed his PhD at the University of Sydney (School of History and Philosophy of Science) with primary research interests in Attachment Theory. His thesis—The Goal-Corrected Partnership: A Critical Assessment of the Research Programme—brings a focus to attachment development post-infancy. This work also rearticulates Attachment Theory in light of advances in the lifespan developmental sciences, especially approaches to biological complexity. He remains a research affiliate for the School of HPS at the University of Sydney. Kevin presents regularly on Attachment Theory and other matters to a wide range of audiences. He is member of several professional and academic societies, including ones with focus on emotions research, trauma, psychiatry, and philosophy. He is acclaimed as an engaging and inspiring presenter whose seminars change the way therapists perceive and work with their clients in ways that surprise and delight.
---
Additional Info
Program Information
Event Schedule
Morning Session
9:00am - 12:30pm (includes 15 minute break at 10:30am)
Lunch Break
12:30pm - 1:00pm
Afternoon Session
1:00pm - 4:30pm (includes 15 minute break at 2:45pm)
Registration Details
Face-to-Face registration
Fee: $249
$29 to purchase and keep the recording of this event.
Tea and coffee are included and food may be purchased from the many surrounding cafes or you can order a fresh lunch as part of your registration.
You will need to sign in on arrival to be eligible for an Attendance Certificate.
Your attendance certificate for 7 hours of face-to-face, active training can be retrieved on completion of your evaluation via your login account.
A soft (digital) copy of notes and resources will be available in your account indefinitely and you may also purchase a hard (print copy) as part of your registration.
If for whatever reason, you are unable to attend this face-to-face event on the day, your registration will be transferred into the live interactive webcast of this event with three month's access to the recording.
N.B. COVID SAFE HEALTH ORDERS
We operate from registered Covid-Safe venues and are committed to your safety.
Our operations and procedures are continually updated to ensure we comply with all relevant health orders.
We will communicate any changes to health orders to you as soon as they are available to us.
We ask for and appreciate your cooperation in complying with the orders.
In the interests of everyone's safety, we ask that you notify our team if you are unable to comply with the current orders. We can then offer you a transfer to an option to ensure you are can complete your training.
Live Interactive Webcast or Webinar Registration
Fees: $199 Primary viewer (includes three month's access recording of the event.
$99 Additional viewer (must watch on same device as primary viewer)
$29 Purchase lifetime access to the recording (available to primary viewer only)
Your attendance certificate for 7 hours of live, interactive training can be retrieved on completion of the evaluation and quiz via your account.
A soft (digital) copy of all resources will remain in your account indefinitely.
A recording of this event will be available in your account approximately three weeks after the live event and will remain available for a full three months. You will receive an email notification when the recording becomes available for viewing.
If for whatever reason, you are unable to join the live webcast on the day, you will be able to watch the recording, complete your evaluation and quiz and retrieve your certificate at a later date before the end of the three month viewing period.
Reminders for all events are sent two weeks, one week, one day and one hour prior.
Venue information
COVID-19 AND YOUR SAFETY


Our venue is registered with Service NSW as a 'Covid Safe' venue.
You will be required to checkin via our QR code and to abide by the safety measures current at the time and in line with public health orders. These will be advised in your pre-event reminder/information emails.
In the interest of everone's safety, PDP reserves the right to deny entry to any participant who is unable to follow the current COVID safety plans.
ACCESSIBILITY
This venue offers wheelchair access from the Brown Street entrance.
PUBLIC TRANSPORT
4 minute walk from Chatswood train/metro/bus interchange
PARKING
Links to reasonable early-bird parking close to the venue:
https://www.secureparking.com.au/en-au/car-parks/australia/new-south-wales/sydney/lower-north-shore-and-northern-beaches/zenith-centre-car-park
https://www.secureparking.com.au/en-au/car-parks/australia/new-south-wales/sydney/lower-north-shore-and-northern-beaches/12-help-street-car-park
NOURISHMENT
All day tea, coffee and chilled water are provided.
If you have not ordered lunch with your registration, we have a fridge and two microwave ovens should you wish to bring your own food.
The venue has a cafe on the ground floor and is surrounded by cafes and restaurants including an extensive food hall above the Chatswood Interchange.
ACCOMODATION
Mantra Hotel is next door to the venue: website here
Meriton Suites is a 4 minute walk from the venue: website here
Objectives
Learning Objectives:
Gain both a current and future view of Attachment Theory as discussed by researchers
Identify important and emerging dimensions and measures of disorganised attachment and how they differ from more functional attachment styles.
Differentiate the more reliable complex depictions of disorganised attachment, trauma, dissociation and personality and affective disorder from less helpful oversimplifications
Clarify clinical responses for working with disorganised adult attachment, especially in light of more capability / strength-based dimensional models.
Assist clients in enhancing their emotion regulatory micro-skills via a range of in session applications: Working with here-and-now, alliance development, transference/counter-transference realities, ruptures, empathy building, shame and use of silence
"Unlike so many of the paradigms for mental health research, Attachment Theory is well positioned to benefit from and, indeed, lead the pack as we embrace lifespan complex developmental models for healthy well-being: both risk and resilience." Kevin Keith PhD
How will you benefit from attending this training?
Gain a view of current research on the full lifespan of attachment phenomena
Possess a more comprehensive perspective on evidence for interventions at each stage of the lifespan
Expand skills and practice interventions for age specific attachment
Outline
Morning Session (includes a short break)
Attachment Theory Update: Today and 10 years out!
Adult Disorganisation and client suffering: Pathways from childhood thru adulthood, assessment, planning, focus and care
Afternoon Session (includes a short break)
Three capability and potentially strengths-based dimensional models as inputs to formulations and interventions for comorbidities (macro-level) and fit with my practice
Micro level attachment sensitive skills for use with disorganisation: e.g., Working with here-and-now awareness building, alliance development, transference/counter-transference realities, ruptures, empathy building, shame and use of silence
Evaluation and quiz - your payment includes a quiz which when completed with a minimum of 80% correct answers, will enable you to download your Attendance Certificate.
To complete the quiz, please log into your account at pdp-catalogue.com.au and click the orange "Certificate" button under the program's title.
Target Audience
[This Seminar is an updated 2021 Attachment Theory Seminar Series (4th Edition) This Seminar has been designed as a recommended starting point for those seeking a current update of the theory and practice. It has also redesigned as a preliminary complement for Attachment Disorganisation and Attachment and Domestic Violence in 2021.]
This seminar has been designed to extend the clinical knowledge and applied skill of Counsellors, Psychotherapists, Coaches, Psychologists, Hypnotherapists, Social Workers, Community Workers, Mental Health Nurses and Psychiatrists.
Location