Description
During our uncertain times committed primary couple relationships are facing increasingly complex issues and as a result challenging relating. Perceived acts of betrayal or secrecy within committed relationships can rupture the natural flow of important norms of intimate connection. Many contextual factors can complicate issues of what is private versus secret, and what form of communication or relating represents betrayal and why. These factors include, social media use, access to pornography and sex work, social isolation restrictions in the times of COVID, periods of long distance relating, separated or blended family structures, and at times each individuals' overwhelming and competing life demands. As Esther Peral (2007) unpacks in Mating in Captivity a modern primary committed relationship is looked to function as secure base, providing both practical and domestic support and emotional and sexual intimacy. This is a challenging load and ruptures to connection are understandably common. Many couples, unwilling or unable to separate for psychological, emotional, familial and financial reasons, and will settle for a less than satisfying experience relating, in essence building a defensive wall around the rupture event, their internal experience and the impacted area of their relating. The pain of relationship rupture in these forms is often endured or repeatedly cycled through with mental health consequences for one or both members of the couple. However, using processes drawn from CFT and EFT, this kind of couple distress can an opportunity for the deepening of intimate emotional relating, the healing of old wounds and the establishment of better skills of emotional regulation (for the individuals) and the co-regulation of emotions (for the couple). Preliminary research in marital satisfaction suggest the mediating factors of resilience and self-compassion (Amani & Khosroshahi, 2020), while high psychological flexibility and self-compassion has been shown to mediate chaotic-enmeshment and anxiety in family functioning (Berryhill, Hayes & Lloyd, 2018). Drawing from her 23 years of clinical practice, personal journey of conscious relating, and wide variety of resources from this fascinating area, most specifically CFT and EFT, this workshop will impart conceptual frameworks and practical powerful processes that can be used directly in couples therapy to navigate this delicate terrain and improve individual life satisfaction and couple relationship quality.
Faculty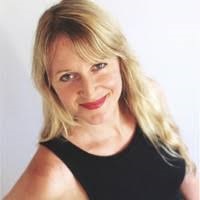 ---
Kate Mutimer is a psychologist with 20 years experience working with individuals and groups in community health and organisational settings. Kate is a meditation and compassion teacher and a trained Mindful Self-Compassion (MSC) teacher. She has specialist knowledge and extensive experience in practicing psychotherapy and facilitating change. Kate's clinical background includes clinical assessment and treatment of depression, anxiety and personality disorders, adolescent and family counseling, working with issues of sexuality, relationships and identity. Kate has also spent time lecturing at QUT and Griffith University in Change Management, group facilitation, applied counseling psychology and family studies. Currently, Kate Works in private practice and within workplace wellbeing initiatives, providing a broad range of mental health, stress management and other lifestyle solutions. Kate is registered as a generalist Psychologist with AHPRA. She is also a full member of the Australian Psychological Society.
---
Registration Details
Face-to-Face registration
Fee: $249
$29 to purchase and keep the recording of this event.
Tea and coffee are included. Food may be purchased on the ground floor or from the many surrounding cafes.
You will need to sign in on arrival to be eligible for an Attendance Certificate.
Your attendance certificate for 7 hours of face-to-face, active training can be retrieved on completion of your evaluation via your login account.
A hard copy of notes and resources will be available to you on arrival at this event.
If for whatever reason, you are unable to attend this live event on the day, your registration will be transferred into the live interactive webcast of this event with three month's access to the recording.
N.B. Face to face participants are required to comply with COVID safety measures as outlined by the venue and PDP.
Details of the measures current at the time and in line with public health orders will be advised in your pre-event reminder/information emails.
The venue and PDP reserve the right to deny entry to any participant who chooses not to follow COVID safety plans.
Live Interactive Webcast registration
Fees: $199 Primary viewer (includes three month's access recording of the event.
$99 Additional viewer (must watch on same device as primary viewer)
$29 Purchase lifetime access to the recording (available to primary viewer only)
Your attendance certificate for 7 hours of live, interactive training can be retrieved on completion of the evaluation and quiz via your account.
A soft copy of all resources will remain in your account indefinitely.
A recording of this event will be available in your account approximately three weeks after the live event and will remain available for a full three months. You will receive an email notification when the recording becomes available for viewing.
If for whatever reason, you are unable to join the live webcast on the day, you will be able to watch the recording, complete your evaluation and quiz and retrieve your certificate at a later date before the end of the three month viewing period.
Reminders for all events are sent two weeks, one week, one day and one hour prior.
Objectives
Learning objectives of this training:
Understand and map the complexity of primary relating in this uncertain world.

Learn tools of CFT to increase each individual partner's emotional regulation.

Conceptualizing relationship rupture in from a combined CFT and EFT perspective.

Learn how to use EFT to shape emotional bonding and heal wounds in therapy.

Learn CFT interventions to promote forgiveness and other focused compassion
"What's difficult in life is to stay centred when somebody does or says something that tempts us to close our hearts because their heart was closed. That is hard. But that is also how we grow. We go through those circumstances in order to evolve into people who can hold to our loving centre no matter what the world throws at us." Marianne Williamson
How will you benefit from attending this training?
Gain more practical interventions and skills for working from a CFT and EFT perspective with couples
Become more familiar with the complexity of relationship rupture and ways to approach secrecy and betrayal therapeutically
Gain more confidence and insights into working to transform couple distress and pain into growth
Outline
Morning Session (includes a short break)
Setting the container for learning
Introduction to Couples therapy approaches and concepts Overview of

CFT and EFT
Afternoon Session (includes a short break)
CFT interventions in couples work

Case study and practice session EFT interventions in couples work

Case study and discussion
Target Audience
This seminar has been designed to extend the clinical knowledge and applied skill of Counsellors, Psychotherapists, Psychologists, Social Workers, Mental Health Nurses and Psychiatrists working who work with couples.
Webcast Schedule
Morning Session
9:00am - 12:45pm
Includes a 15 minutes break at 10:45am
Lunch Break
12:45pm - 1:45pm
Afternoon Session
1:45pm - 5:00pm
Includes a 15 minutes break at 3:15pm
Location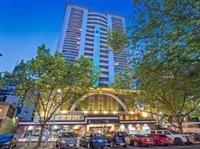 222 Russell Street, 222 Russell Street, Melbourne, VIC 3000, Australia
+61 1300 092 872
all.accor.com