Description
Increasing resilience can help clients manage stress more effectively, perform better at work, have more fulfilling relationships, and be better placed to not only recover from challenging life events but grow as a result. Everyone encounters challenges in their lives. Yet, the outcomes can be vastly different for people - even in response to the same event. Why are some of us crushed by adverse life events and others recover, or even flourish, after difficult times? The difference in response can be partially due to external factors which are, of course, less likely to be under a person's control. External factors are, however, not the entire story. Internal factors play a major role in a person's response to adverse life events, and this is where we can help clients.
This training session looks at the key intra-personal processes that underpin resilience: attention, thought processes, coping styles and control, and motivation. In a step-by-step approach, this session will explain these core processes and provide techniques relating to each process that will help clients train resilience skills. The session will include: (1) a brief overview of the concept of resilience; (2) insights into the core processes underlying resilience; (3) techniques that will help clients shift away from an unhelpful stance to a more resilient stance; and (4) a resource kit with 12 exercises that can be used in session with a client or as homework assignments.
Faculty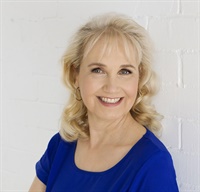 ---
Renata Porzig-Drummond PhD teaches at the University of Adelaide. She uses an interactive presenting style that is engaging and emphasises practical application in a clinical context. Renata holds a PhD in Clinical Psychology and a BSc Psychology (Hon) from Macquarie University; a GradDip in Psychology and a BA from the University of Sydney; and a Certificate of Holistic Counselling from Nature Care College. Renata's research has focused on behaviour change, particularly on the use of emotion-focused and cognitive-behavioural strategies in effecting behaviour change.
Her research has been published in leading academic journals, including Behaviour Research and Therapy, Australian Social Work and Social Science & Medicine. Renata's clinical experience includes crisis counselling, psychological assessment, and working with clients with a variety of mental health issues. Renata is a member of the Australian Psychological Society and the International Coaching Federation.
---
Registration Details
Registration fee:  $66  Recorded version available to view for 3 months after event.  Attendance Certificate for 2 hours of interactive training.   Additional​ viewer: $33  Watch the event with the Primary Participant as part of a group (on same device) Attendance Certificate for 2 hours of interactive training.     This seminar provides 2 hours for CPD points.    You will need a steady internet connection, and a device such as a computer, tablet or phone upon which to view and participate.
Objectives
Learning objectives of this training:
Identify the key processes underpinning resilience

Implement techniques that, step-by-step, will help clients shift in each of those areas

Increase client resilience
"Resilience is a skill that can be learned. Give your clients the tools they need to become more resilient​." Renata Porzig-Drummond
How will you benefit from attending this training?
Understand the core processes of resilience
Feel confident in building clients' resilience using step-by-step techniques
Receive a resource kit with 12 tools that help build resilience
Outline
Very brief overview of the concept of personal strengths Evidence-based approaches of working with strengths Using strengths to build resilience Evaluation and quiz - your payment includes a quiz which when completed with a minimum of 80% correct answers, will enable you to download your Attendance Certificate. To complete the quiz, please log into your account at pdp-catalogue.com.au and click the orange "Certificate" button under the program's title.  For live webcasts, post-tests must be completed within one month of viewing the program.
Target Audience
Psychotherapists, counsellors, social workers, psychologists, coaches and allied health professionals.