Description
Complex trauma is highly damaging but frequently unrecognised and inappropriately treated. While current research in the neurobiology of attachment has major implications for treatment of trauma, the potential of these insights is not widely operationalised in clinical practice and confusion about the differences between 'complex' and 'single incident' trauma persists.
This training event addresses the stakes of recognising and responding to complex trauma (which comes in many guises) in light of current research findings and their implications for treatment.
Clinical and research insights establish that effective approaches to complex trauma are "phased" and need to engage physical as well as cognitive and emotional processes ('bottom up' and 'top down') This poses challenges to standard perspectives (i.e. insight-based and cognitive behavioural) which privilege 'talk' and which thus require some reconsideration. Core features of effective therapy for complex trauma will be delineated and discussed.
Faculty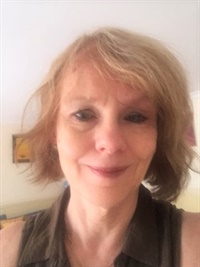 ---
Pam Stavropoulos PhD is a Sydney based educator, consultant and psychotherapist. A former Fulbright Scholar and twice winner of the Pierre Janet Writing Award for the best clinical, theoretical or research paper in the field of dissociation and/or trauma, she is a member of the International Society for the Study of Trauma and Dissociation (ISSTD) and co-authored the nationally and internationally endorsed Practice Guidelines for Clinical Treatment of Complex Trauma (2019, 2012). Formerly Head of Research with the Blue Knot Foundation, Pam has held lectureships at the University of New England and Macquarie University, from which she left her tenured position to study and practise psychotherapy, and is a former Program Director of the Jansen Newman Institute, Sydney. The author of Living under Liberalism: The Politics of Depression in Western Democracies (2008) she has written research reports in the community health sector and is a clinical supervisor who specialises in complex trauma-related issues.
---
Registration Details
Face-to-Face registration
Fee: $249
$15 to purchase hot lunch of the day with a drink (or bring your own)
$29 to purchase and keep the recording of this event.
Tea and coffee are included. Food may be purchased on the ground floor or from the many surrounding cafes.
You will need to sign in on arrival to be eligible for an Attendance Certificate.
Your attendance certificate for 7 hours of face-to-face, active training can be retrieved on completion of your evaluation via your login account.
A hard copy of notes and resources will be available to you on arrival at this event.
If for whatever reason, you are unable to attend this live event on the day, your registration will be transferred into the live interactive webcast of this event with three month's access to the recording.

N.B.

Face to face participants are required to comply with COVID safety measures as outlined by the venue and PDP.




Details of the measures current at the time and in line with public health orders will be advised in your pre-event reminder/information emails.




The venue and PDP reserve the right to deny entry to any participant who chooses not to follow COVID safety plans.
Live Interactive Webcast registration
Fees: $199 Primary viewer (includes three month's access recording of the event.
$99 Additional viewer (must watch on same device as primary viewer)
$29 Purchase lifetime access to the recording (available to primary viewer only)
Your attendance certificate for 7 hours of live, interactive training can be retrieved on completion of the evaluation and quiz via your account.
A soft copy of all resources will remain in your account indefinitely.
A recording of this event will be available in your account approximately three weeks after the live event and will remain available for a full three months. You will receive an email notification when the recording becomes available for viewing.
If for whatever reason, you are unable to join the live webcast on the day, you will be able to watch the recording, complete your evaluation and quiz and retrieve your certificate at a later date before the end of the three month viewing period.
Reminders for all events are sent two weeks, one week, one day and one hour prior.
Objectives
Learning objectives of this training:
Recognise the possibility of complex trauma in diverse client presentations.
Recognise differences between complex/single incident trauma and the treatment implications.
Identify the necessary components of effective therapy for complex trauma, and the extent to which the combination of these components may require modification and adaptation of your existing ways of working.
Chart the links between core principles of effective therapy for complex trauma and their clinical application.
Recognise the centrality of the realm of the non-verbal and ways in which unarticulated experience is 'evoked', 'enacted' and 'embodied' (Wallin, 2007).
Understand the rationale for the three phases of recommended treatment for complex trauma and assemble a foundational context in which Phase 1 (safety and stabilisation) can take place.
Attune with increased sensitivity to non-verbal cues within the evolving stages of the therapeutic relationship.
Embed within your particular approach ongoing attunement to pre-verbal experience and the body with a view to assisting clients to stay within their 'window of tolerance'.
"This seminar addresses one of the most current and relevant challenges faced by therapists today. I present this training based upon the latest research along with my experience as a therapist and clinical supervisor." Pam Stavropoulos
How will you benefit from attending this training?
Increase attunement to the role of non-verbal experience and the body in effective therapy for complex trauma.
Recognise the relationship between research findings pertaining to complex trauma and their application to practice.
Understand ways in which standard psychotherapeutic approaches (insight-based and cognitive behavioural) may require adaptation and supplement in light of the evolving research base on complex trauma and a basic capacity to tailor familiar ways of working in light of this understanding.
Outline
Morning Session (includes a short morning tea break)
`Complex' and 'single incident trauma (PTSD) - the stakes of the distinction and the implications for treatment.
A diverse research base - the neurobiology of attachment.
Trauma theory.
The Adverse Childhood Experiences (ACE) Study.
Afternoon Session (includes a short afternoon tea break)
Clinical implications of the research base- importance of non-verbal and the body (`bottom up' and `top down').
The challenge to `standard' psychotherapeutic approaches.
Mental health and adaptation to trauma.
The importance of dissociation.
Key features of effective therapy for complex trauma.
Working clinically: Initial stages of therapy.
Towards self-regulation (the centrality of safety).
Phased treatment.
Transference and counter-transference.
The high stakes of therapist well-being.
Vicarious trauma, self-care and supervision. Evaluation and closing.
Target Audience
This seminar has been designed to extend the clinical knowledge and applied skill of Counsellors, Psychotherapists, Coaches, Psychologists, Hypnotherapists, Social Workers, Case Workers, Pastoral Care Workers, Community Workers, Mental Health Nurses and Psychiatrists.
Webcast Schedule
Morning Session
9:00am - 12:45pm
Includes a 15 minutes break at 10:45am
Lunch Break
12:45pm - 1:45pm
Afternoon Session
1:45pm - 5:00pm
Includes a 15 minutes break at 3:15pm
Location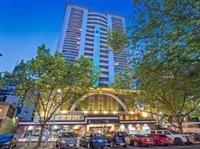 222 Russell Street, 222 Russell Street, Melbourne, VIC 3000, Australia
+61 1300 092 872
all.accor.com