Description
Many couples seeking counselling are struggling with one or both person's controlling behaviour. As clinicians we are required to accurately assess and respond to controlling behaviours. Most clinicians can correctly identify physically violent relationships as unacceptable but even physical violence within relationships can stem from different sources and require different approaches to be effectively resolved.
Clinical competence can be even more challenged by controlling behaviours that do not manifest physically. Such behaviours can include: chronic criticism, defensive responses to requests for change, isolating a person from their friends and family, signalling contempt and snooping. These controlling behaviours can also stem from different sources and deciphering which you are working with can be challenging.
This course will provide clinicians with the latest research about different types of control and violence including characterological and
situational domestic violence and will explore how the impacts of trauma on one or both partners can manifest in behaviours that are controlling.
Treatment approaches for different types of control in relationships are explored enabling most effective interventions for clients. Clinicians will be immediately equipped to implement their learnings in their work with clients.
Feedback form Jackie's recent presentations:
'Best training I've had in years! Thank you!'
'I found all the information very useful for my client work.'
'Clear, great content.'
' Engaging style.'
'Really interactive - thanks'
'Jackie is fabulous!'
'Awesome day – thank you!'
'I really appreciated your systemic approach and upbeat style.'
'Great training day - I learnt heaps.'
Faculty

---
Jackie Burke is a registered psychologist with 20 years of experience in counselling and supervision services. She has worked in remote Australia, regional and metropolitan NSW and has directed national programs for people affected by sexual, domestic and family violence. She is an awarded researcher, and her training programs about trauma, sexual and domestic violence, clinical supervision, trauma informed practice, and vicarious trauma are popular nationally and internationally.
After holding senior management roles for the past 15 years, Jackie established her own private practice and consultancy business in early 2017. She is a published author with an adjunct position at Western Sydney University.
---
Additional Info
Program Information
Event Schedule
Morning Session
9:00am - 12:30pm (includes 15 minute break at 10:30am)
Lunch Break
12:30pm - 1:00pm
Afternoon Session
1:00pm - 4:30pm (includes 15 minute break at 2:45pm)
Registration Details
Face-to-Face registration
Fee: $249
$29 to purchase and keep the recording of this event.
Tea and coffee are included and food may be purchased from the many surrounding cafes or you can order a fresh lunch as part of your registration.
You will need to sign in on arrival to be eligible for an Attendance Certificate.
Your attendance certificate for 7 hours of face-to-face, active training can be retrieved on completion of your evaluation via your login account.
A soft (digital) copy of notes and resources will be available in your account indefinitely and you may also purchase a hard (print copy) as part of your registration.
If for whatever reason, you are unable to attend this face-to-face event on the day, your registration will be transferred into the live interactive webcast of this event with three month's access to the recording.
N.B. COVID SAFE HEALTH ORDERS
We operate from registered Covid-Safe venues and are committed to your safety.
Our operations and procedures are continually updated to ensure we comply with all relevant health orders.
We will communicate any changes to health orders to you as soon as they are available to us.
We ask for and appreciate your cooperation in complying with the orders.
In the interests of everyone's safety, we ask that you notify our team if you are unable to comply with the current orders. We can then offer you a transfer to a digital option to ensure you are can complete your training.
Reminders for all events are sent two weeks, one week, one day and one hour prior.
Objectives
Learning objectives of this training:
An understanding of the many faces of control in relationships
Ability to assess the source of controlling behaviours in couple interactions
Indications and contraindications for couple therapy
Effective treatment approaches for different types of control in relationships
"Controlling relationships are not all the same. Decipher the source of control to effectively assist couple in distress." Jackie Burke
How will you benefit from attending this training?
Understand the latest research on control and violence in relationships
Accurately assess the source of controlling behaviours in couple interactions
Implement effective treatment approaches for different types of control in relationships
Outline
Morning Session (includes a short break)
Understanding controlling behaviours
Differentiating sources of control
Types of domestic violence​
Afternoon Session (includes a short break)
Assessing controlling behaviours
Treatment approaches for controlling behaviours
When not to do couple therapy
Evaluation and quiz - your payment includes a quiz which when completed with a minimum of 80% correct answers, will enable you to download your Attendance Certificate.
To complete the quiz, please log into your account at pdp-catalogue.com.au and click the orange "Certificate" button under the program's title.
Target Audience
This seminar has been designed to extend the clinical knowledge and applied skill of Psychologists, Counsellors, Psychotherapists, Coaches, Social Workers and Psychiatrists who work with individuals and couples who are experiencing distress about their relationship.
Location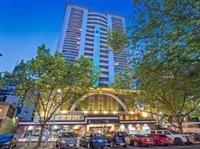 222 Russell Street, 222 Russell Street, Melbourne, VIC 3000, Australia
+61 1300 092 872
all.accor.com