Description
Eating Disorders is often thought of as a complex psychiatric illness that can feel challenging to treat. This workshop will help participants build confidence in working with clients with Eating Disorders by developing the skills to deliver evidence-based treatment strategies. Morag brings her clinical experience as a therapist and manager within a hospital for people living with Eating Disorders where, in that role she devised the eating disorders program. The main therapeutic strategies from that successful program will be shared as part of the workshop content.
The day will commence with an overview of the different types of eating disorders, the important nature of the complexity of client presentations and how the therapeutic relationship is paramount to motivation and change. Attention will be given to ways in which a good therapeutic relationship can be developed from the start. Assessment skills will be covered, and an assessment form used in Morag's clinical work will be provided.
Clients with eating disorders are often ambivalent about their symptoms as they experience some benefits to their eating behaviours, thus difficulties in motivation can be prevalent. Low motivation to change is a predictor of high drop-out rates and lower treatment outcomes (Assessing motivation to change in eating disorders: a systematic review. Journal of Eating Disorders volume 1, Article number: 38 (2013). For this reason, some strategies to assess and motivate clients to engage in treatment will be provided. Prochaska and Diclimente's stages of change model will be discussed. A live role-play from Morag will demonstrate the key strategy of assessing the pros and cons of change. Other motivational strategies that will be covered include values identification and imagining a day being recovered.
The importance of formulation in treatment will be discussed and a clinical example of this will be explored. The formulation will be based on CBT-E and a longitudinal CBT formulation will also be given.
Research has shown that CBT is an effective treatment for people with Eating Disorders (Evidence based clinical guidelines for eating disorders: International Comparison Curr Opin Psychiatry. 2017 Nov; 30(6): 423–437, National Institute for Health and Care Excellence (2017). Eating disorders: recognition and treatment. London, UK: National Institute for Health and Care Excellence).
CBT-E is a transdiagnostic model developed by Chris Fairburn. In the afternoon session, Morag will detail the main strategies in the CBT-E model. Within this will be examples of how she presents the strategy to clients and how to address any challenges. The CBT-E strategies will include food diaries, regular eating, binge analysis and alternatives to binges, tackling over-evaluation of appearance, body and mirror checking, dietary rules and food avoidances, feeling fat and comparisons, self-esteem and perfectionism.
Morag will provide a few bonus strategies from other models including distress tolerance and mindfulness from DBT. A video demonstration with a current patient of the empty chair technique used in schema therapy will be shown and discussed. This will demonstrate a dialogue between the eating disorder voice and the healthy self which will encapsulate the main aims of the overall treatment – to increase the power of the healthy voice over the eating disorder voice. The workshop will end with a short video interview with a current patient about her eating disorder and her therapy journey.
Faculty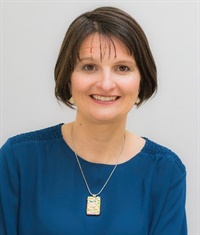 ---
Morag Paterson is a Senior Counselling Psychologist with specialist endorsement through AHPRA. She qualified at University of Roehamptom (London, UK) in 2005. Morag has worked in Psychology related fields for over 20 years where she has gathered a wealth of clinical knowledge and experience. In London, she was a Manager in two Primary Care Mental Health Services, where she managed and supervised Psychologists and Therapists. She arrived in Sydney seven years ago and started her Australian Psychology career in a Private Hospital with people with Addictions. She then undertook a role managing the Inpatient and Day Patient Therapy Services for an Eating Disorder Unit in a Private hospital in Sydney. In this role, she managed and supervised therapy staff as well as developed a Therapy Treatment Program for the Day Program. The treatment program modules drew on the therapeutic frameworks of Motivational Interviewing, CBT-E, DBT and ACT. Morag currently works in private practice in Ultimo and in Sydney CBD.
---
Registration Details
Registration fee: $199
Recorded version available for Lifetime Viewing.
Attendance Certificate for 7 hours of digital training.
You will need a steady internet connection, and a device such as a computer, tablet, or phone upon which to view and participate.
Objectives
Learning objectives of this training:
To increase knowledge and understanding of disordered eating presentations
To develop good assessment skills relevant for people with eating disorders
To be able to distinguish between different eating disorder diagnosis
To learn strategies to increase motivation
To develop skills in the application of CBT-E strategies
To learn some additional useful therapeutic strategies drawing on DBT and Schema Therapy
"Attend this workshop to develop your confidence in enabling positive change in your work with people with eating disorders." Morag Paterson
How you will benefit from attending this training:
Develop their knowledge and understanding of Disordered Eating
Learn assessment and formulation skills relating to Disordered Eating
Learn key therapeutic strategies to apply to people with Disordered Eating
Outline
Morning Session (includes a short morning tea break)
Introduction to Eating Disorders
Differential Diagnoses
Assessment skills and how to overcome challenges in assessment
Importance of Therapeutic Relationship
Strategies to increase motivation
Applying and Using a Formulation
Q and A
Afternoon Session (includes a short afternoon tea break)
CBT- E: Overview of the main strategies
Some extra bonus strategies: Schema, DBT
Video interview with patient
Q and A
Evaluation and post-test - your payment includes a free post-test which when completed with a minimum of 80% correct answers, will enable you to download your Attendance Certificate.
To complete the test, please log into your account at pdp-catalogue.com.au and click the orange "Certificate" button under the program's title.
For live webcasts, post-tests must be completed within one week of viewing the program. (There is no deadline to complete the post-test for digital downloads)
Target Audience
This seminar has been designed to extend the clinical knowledge and applied skill of Counsellors, Psychotherapists, Psychologists, Social Workers, Community Workers, Mental Health Nurses and Psychiatrists working with Eating disorders.