Description
Family Constellations was developed by Bert Hellinger, recently deceased. It is highly experiential and is done in workshops with groups. Through creating and observing thousands and thousands of constellations Hellinger saw patterns and structured these insights into methods and techniques. This work can only truly be understood through participating in group constellations.
The day will flow and cycle through theory, experiential activities, and learning reflections. Participants will gain personal and professional insights. The day is intended to be nurturing and inspiring, as well as informative. Participants will gain skills which they can use in their practice. They may choose to train further or refer clients to FC trainers, therapists and coaches.
Participants will need to be in a space where they can move about the room and have several things at hand; papers, cushions and small objects that could represent people.
The group will be lead in a safe and productive way, according to the principles of adult learning. I am trauma informed and aware and bring this to facilitation.
Faculty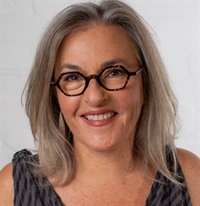 Elizabeth Spencer
---
Lizzie Spencer is a highly experienced psychotherapist, coach and academic teacher, based in Sydney's Northern Beaches. She is an academic teacher and her passions combine when running workshops and trainings. Her preferred leadership style is experiential and transformational. This is evident in all her work, which is deep, soulful and enlivening. She taught in Steiner Schools for many years. This method thrives on artistry, imagination, sensitive group processes, storytelling, empathy, connection, trust and collaborative leadership. She is also a Social Ecologist. This lens looks to nature for helpful and supportive life systems, and brings active hope to the world. She is a founding member of the Community of Calm whose aim is to train practitioners in Trauma Awareness and to create a Trauma Resource Centre. The event won 'Event of the Year' in 2020 Australia Day Awards (Northern Beaches Council) for Arts for Wellness, a month long event where the local community could attend low cost, trauma informed expressive arts classes and workshops.
Family Constellations and Process Oriented Psychology are at the heart of her understanding and practice.
---
Registration Details
Face-to-Face registration
Fee: $249
$27 each day to include lunch at the venue
$29 to purchase and keep the recording of this training.
Tea and coffee are included. Food may be purchased at cafes surrounding the venue or you may bring your own.
N.B. Food not purchased at the venue may not be eaten at the venue.
You will need to sign in on arrival to be eligible for an Attendance Certificate.
Your attendance certificate for 7 hours of face-to-face, active training can be retrieved on completion of your evaluation via your login account.
A hard copy of notes and resources will be available to you on arrival at this event.
If for whatever reason, you are unable to attend this live event on the day, your registration will be transferred into a digital recording of this training.

N.B.

Face to face participants are required to comply with COVID safety measures as outlined by the venue and PDP.




Details of the measures current at the time and in line with public health orders will be advised in your pre-event reminder/information emails.




The venue and PDP reserve the right to deny entry to any participant who chooses not to follow COVID safety plans.
Reminders for all events are sent two weeks, one week, one day and one hour prior.
Objectives
Learning objectives of this training:
To gain an understanding of Bert Hellinger history and life's work.
To gain an understanding the basic principles of Family Constellations.
To identify and work with intergenerational family patterns e.g. trauma, addiction, talents.
To gain a new understanding and way of working with guilt and innocence.
To understand and work with the Orders of Love. They help indicate where to work with clients. Examples of these orders are; belonging, balancing giving and taking, social order and place, every member has the right to belong, wrongs must be redressed, respecting the people who entered the system first.
Learn how to form 'healing statements' with clients. These are short powerful statements that get to the heart of what the client is experiencing.
To gain a foundational understanding in how Family Constellations is used in organizational contexts; Systemic Constellations.
"Family Constellations is taking off all around the world: if you are the least bit curious, treat yourself and find out about it." Lizzie Spencer
How will you benefit from attending this training?
Gain a foundational understanding of Family Constellations.
Have a new swag of tools and skills to use with clients.
Work more effectively with intergenerational trauma
Outline
Morning Session (includes a short break)
Welcome, introduce myself, trauma informed guidelines for adult learning/personal and group safety, Online etiquette and self-care.
Intro to Bert Hellinger's (BH's) life and work.
Visualisation/inner work 'The Empty Centre' (designed by BH).
Intro to foundational principles in FC; how they work, field theory and genograms, Experiential; making your own genogram, reflect to see FC principles and concepts.
Demonstration from me and 3 others of a small constellation.
Debrief; correlating foundational principles with the experiential.
Q and A.
Check out; Gathering and anchoring of learning so far.
Afternoon Session (includes a short break)
Another demonstration of a constellation and debrief.
The Orders of Love explained.
Exercise for the Orders, debrief.
Healing Statements explained.
Practice forming healing statements.
Gathering and anchoring of what has been learnt so far and Q and A.
Brainstorming in small groups re how to apply new learnings to your work.
Wrap up.
Target Audience
This seminar has been designed to extend the clinical knowledge and applied skill of Psychologists, Counsellors, Psychotherapists, Coaches, Social Workers and Psychiatrists who work with individuals and couples who are experiencing distress about their relationship.
Webcast Schedule
Morning Session
9:00am - 12:45pm
Includes a 15 minutes break at 10:45am
Lunch Break
12:45pm - 1:45pm
Afternoon Session
1:45pm - 5:00pm
Includes a 15 minutes break at 3:15pm
Location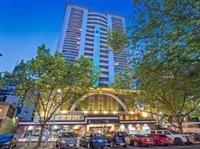 222 Russell Street, 222 Russell Street, Melbourne, VIC 3000, Australia
+61 1300 092 872
all.accor.com