Description
Concerns related to gambling can present in a range of people presenting to services such as justice, relationship, housing, drug and alcohol, child protection and mental health. Because of this, professionals working in a range of settings other than the gambling specific context will encounter people with gambling related problems. Raising and addressing issues associated with gambling within non-specialist settings can be challenging. However, the opportunity to begin to address gambling-related harms, regardless of the setting, can be an important step in supporting people to change.
The aim of this one-day workshop is to increase the awareness and skills related to raising the issue of gambling within contexts other than gambling specific services. The workshop will provide opportunities for participants to gain information for supporting people and others affected by someone else's gambling to reduce the impact of gambling.
Participants will each be provided with a resource book for reference during and following the training. There will be opportunities for participants to practice and reflect of skills throughout the one-day workshop.
Faculty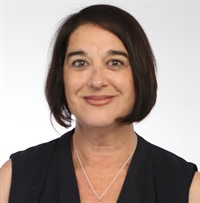 ---
Alison Bell has a background in Nursing and Psychology and has worked in the alcohol and other drug and mental health fields since 1987. She has been facilitating training on topics including Motivational Interviewing, mental health, addictions and gambling. Known as an enthusiastic and engaging trainer with a passion for providing participants with an opportunity to reflect on their work practices and to enhance their skills for supporting people to change. Alison has been involved in the development of motivational interviewing since 1989, when she became involved in researching the clinical application of the model in collaboration with Dr Stephen Rollnick at the National Drug and Alcohol Research Centre. Alison has published a number of papers and book chapters, particularly in relation to the application of motivational interviewing in health care settings. Having conducted hundreds of training courses on motivational interviewing for a broad range of groups, Alison is considered to be among the leading trainers on this subject in Australia
---
Registration Details
Live Interactive Webcast registration
Fees: $199 Primary viewer (includes three month's access recording of the event.
$99 Additional viewer (must watch on same device as primary viewer)
$29 Purchase lifetime access to the recording (available to primary viewer only)
Your attendance certificate for 7 hours of live, interactive training can be retrieved on completion of the evaluation and quiz via your account.
A soft copy of all resources will remain in your account indefinitely.
A recording of this event will be available in your account approximately three weeks after the live event and will remain available for a full three months. You will receive an email notification when the recording becomes available for viewing.
If for whatever reason, you are unable to join the live webcast on the day, you will be able to watch the recording, complete your evaluation and quiz and retrieve your certificate at a later date before the end of the three month viewing period.
Reminders for all events are sent two weeks, one week, one day and one hour prior.
Objectives
Learning objectives of this training:
Understand the impact of gambling on individuals and significant others.
Demonstrate methods for raising the issue of gambling and related concerns.
Utilise tools for screening for gambling and related harms.
Practice approaches for engaging with people to address gambling concerns.
Explain referral options in the gambling context.
"Skills for raising and addressing concerns related to gambling can be an essential addition to the professional toolbox, which can be applied in a range of health and community service settings." Alison Bell
How will you benefit from attending this training?
Gain a greater understanding of the impact of gambling.
Increase confidence in raising and addressing the issue of gambling in a range of settings.
Develop awareness of resources for addressing gambling concerns.
Outline
Morning Session (includes a short break)
Brief overview of gambling in Australia.
Consequences of gambling.
Raising the issue of gambling.
Assessing for gambling-related harm.
Afternoon Session (includes a short break)
Engaging people to reduce gambling harm.
Exploring change options in the gambling context.
Supporting family and carers affected by others' gambling.
Evaluation and closing.
​Evaluation and quiz - your payment includes a quiz which when completed with a minimum of 80% correct answers, will enable you to download your Attendance Certificate.
To complete the quiz, please log into your account at pdp-catalogue.com.au and click the orange "Certificate" button under the program's title.
For live webcasts, post-tests must be completed within one month of viewing the program.
Target Audience
This seminar has been designed to extend the clinical knowledge and applied skill of Counsellors, Psychotherapists, Coaches, Psychologists, Hypnotherapists, Social Workers, Community Workers, Mental Health Nurses and Psychiatrists.
Webcast Schedule
Morning Session
9:00am - 12:45pm
Includes a 15 minutes break at 10:45am
Lunch Break
12:45pm - 1:45pm
Afternoon Session
1:45pm - 5:00pm
Includes a 15 minutes break at 3:15pm