Description
Concerns related to gambling can present in a range of people presenting to services such as justice, relationship, housing, drug and alcohol, child protection and mental health. Because of this, professionals working in a range of settings other than the gambling specific context will encounter people with gambling related problems. Raising and addressing issues associated with gambling within non-specialist settings can be challenging. However, the opportunity to begin to address gambling-related harms, regardless of the setting, can be an important step in supporting people to change.
The aim of this one-day workshop is to increase the awareness and skills related to raising the issue of gambling within contexts other than gambling specific services. The workshop will provide opportunities for participants to gain information for supporting people and others affected by someone else's gambling to reduce the impact of gambling.
Participants will each be provided with a resource book for reference during and following the training. There will be opportunities for participants to practice and reflect of skills throughout the one-day workshop.
Faculty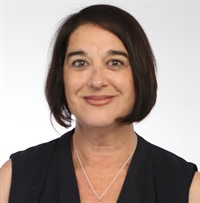 ---
Alison Bell has a background in Nursing and Psychology and has worked in the alcohol and other drug and mental health fields since 1987. She has been facilitating training on topics including Motivational Interviewing, mental health, addictions and gambling. Known as an enthusiastic and engaging trainer with a passion for providing participants with an opportunity to reflect on their work practices and to enhance their skills for supporting people to change. Alison has been involved in the development of motivational interviewing since 1989, when she became involved in researching the clinical application of the model in collaboration with Dr Stephen Rollnick at the National Drug and Alcohol Research Centre. Alison has published a number of papers and book chapters, particularly in relation to the application of motivational interviewing in health care settings. Having conducted hundreds of training courses on motivational interviewing for a broad range of groups, Alison is considered to be among the leading trainers on this subject in Australia
---
Registration Details
Face-to-Face registration
Fee: $249
$27 to include lunch at the venue
$59 to purchase and keep the recording of this event.
Reminders for all events are sent two weeks, one week, one day and one hour prior.
Objectives
Learning objectives of this training:
Understand the impact of gambling on individuals and significant others.
Demonstrate methods for raising the issue of gambling and related concerns.
Utilise tools for screening for gambling and related harms.
Practice approaches for engaging with people to address gambling concerns.
Explain referral options in the gambling context.
"Skills for raising and addressing concerns related to gambling can be an essential addition to the professional toolbox, which can be applied in a range of health and community service settings." Alison Bell
How will you benefit from attending this training?
Gain a greater understanding of the impact of gambling.
Increase confidence in raising and addressing the issue of gambling in a range of settings.
Develop awareness of resources for addressing gambling concerns.
Outline
Morning Session (includes a short break)
Brief overview of gambling in Australia.
Consequences of gambling.
Raising the issue of gambling.
Assessing for gambling-related harm.
Afternoon Session (includes a short break)
Engaging people to reduce gambling harm.
Exploring change options in the gambling context.
Supporting family and carers affected by others' gambling.
Evaluation and closing.
Target Audience
This seminar has been designed to extend the clinical knowledge and applied skill of Counsellors, Psychotherapists, Coaches, Psychologists, Hypnotherapists, Social Workers, Community Workers, Mental Health Nurses and Psychiatrists.
Webcast Schedule
Morning Session
9:00am - 12:45pm
Includes a 15 minutes break at 10:45am
Lunch Break
12:45pm - 1:45pm
Afternoon Session
1:45pm - 5:00pm
Includes a 15 minutes break at 3:15pm
Venue information
COVID-19 AND YOUR SAFETY


Our venue is registered with Service NSW as a 'Covid Safe' venue.
You will be required to checkin via our QR code and to abide by the safety measures current at the time and in line with public health orders. These will be advised in your pre-event reminder/information emails.
In the interest of everone's safety, PDP reserves the right to deny entry to any participant who chooses not to follow the current COVID safety plans.
ACCESSIBILITY
This venue offers wheelchair access from the Brown Street entrance.
PUBLIC TRANSPORT
4 minute walk from Chatswood train/metro/bus interchange
PARKING
Links to reasonable early-bird parking close to the venue:
https://www.secureparking.com.au/en-au/car-parks/australia/new-south-wales/sydney/lower-north-shore-and-northern-beaches/zenith-centre-car-park
https://www.secureparking.com.au/en-au/car-parks/australia/new-south-wales/sydney/lower-north-shore-and-northern-beaches/12-help-street-car-park
NOURISHMENT
All day tea, coffee and chilled water are provided.
If you have not ordered lunch with your registration, we have a fridge and two microwave ovens should you wish to bring your own food.
The venue has a cafe on the ground floor and is surrounded by cafes and restaurants including an extensive food hall above the Chatswood Interchange.
ACCOMODATION
Mantra Hotel is next door to the venue: website here
Meriton Suites is a 4 minute walk from the venue: website here
Location