Description
When couples enter the therapy office, they sting with pain and despair. They look to you, the clinician, to referee chronic conflicts, fix their partners, and rebuild burned bridges. Join the worldwide network of more than 50,000 mental health professionals who have completed Level 1 Training in Gottman Method Couples Therapy.
A truly inspiring workshop, Level 1 Training will give you new insights into treatment for couples who struggle, using proven assessment techniques and intervention strategies.
Our practical, emotion-focused, and highly effective approach is based on Drs. John and Julie Gottman's four decades of research with more than 3,000 couples. It is the most extensive study ever done on marital stability and divorce prediction.
In this workshop, you will be provided with a research-based roadmap for helping couples compassionately manage their conflicts, deepen their friendship and intimacy, and share their life purpose and dreams based on the Sound Relationship House Theory.
You will be introduced to Dr. Gottman's breakthrough research on thousands of couples to understand the difference between the "Masters" and "Disasters" of relationships. If you are not
already doing assessment, this training will teach you how to assess a relationship's strengths and areas of concern using empirically validated questionnaires.
You will view original videos of real couples from the famous Gottman "Love Lab," as well as videos of Dr. Julie Gottman demonstrating assessment and interventions in a case example from her private practice.
This Level 1 Clinical Training in Gottman method Couples Therapy provides participants with a complete understanding of all of the facets of GMCT. The training begins with information about the research and theory. Information about the complex assessment process is provided. Finally, information regarding interventions are explained.
Included Content
Included in the registration price is a clinical training manual, which contains the core Gottman Method Couples Therapy assessments and interventions. You will be awarded a Certificate of Completion from The Gottman Institute.
PDF Download of the 300-page Level 1 Clinical Training Manual
Gottman Method Couples Therapy Level 1 Training Certificate of Completion
Up to 14 CPD Hours available
Eligibility to continue to Level 2 Training
Faculty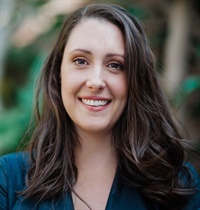 ---
Liz Neal is a Psychologist with a special interest in couples therapy, relational issues, and contemporary attachment theory. She is a Certified Gottman Couples Therapist and is actively engaged with the Gottman Institute community both in Australia and abroad. Liz is recently trained in the Dynamic Model of Maturation and Attachment for certification as a coder of the Adult Attachment Interview. In practice, Liz integrates Gottman Method Couples Therapy with contemporary attachment theory with a direct focus on reflective integration.. Liz works in private practice in Gladesville and runs a peer-supervision group for Gottman trained therapists.
---
Registration Details
Live Interactive Webcast registration
Fee: $733
Access to digital course materials and videos will be available to you via the Gottman website as part of your registration.
Includes the downloadable 300-page Gottman training manual valued at $249USD (approx $335AUD). Available in the week prior to your training date.
Your attendance certificate for 14 hours of live, interactive training can be retrieved on completion of the evaluation and quiz via your account.
A recording of this event will be available in your account approximately three weeks after the live event and will remain available there for 60 days. You will receive an email notification when the recording becomes available for viewing.
If for whatever reason, you are unable to join the live webcast on the day, you will be able to watch the recording, complete your evaluation and quiz and retrieve your certificate from your account.
Reminders for all events are sent two weeks, one week, one day and one hour prior.
Objectives
Summarize the research that allows us to predict future relationship stability
Describe the seven levels of the Sound Relationship House theory
Conduct a couple's therapy assessment using elements of the couple's narrative, the Oral History Interview, written questionnaires, observations of conflict and individual interviews
Describe two interventions to help strengthen a couple's conflict management
Describe two interventions to enhance a couple's friendship system
Describe two interventions to explore a couple's system of shared meaning
Explain why physiological self-soothing is essential for a healthy relationship
Create a therapeutic contract with a couple, discuss and decide on goals and include a summary of the couples strengths and areas that need improvement
Describe the Philosophy of Therapy and including assumptions, overview of techniques and goals of therapy
Describe the Rapoport Intervention and when to use it
Describe the process of therapy, including the structure of a session
"A truly inspiring workshop, Level 1 Training will give you new insights into treatment for couples who struggle, using proven assessment techniques and intervention strategies." Liz Neal
How will you benefit from attending this training?
Official certification of Level 1 Clinical Training in GMCT from The Gottman Institute
A complete overview of GMCT and the option to progress to Level 2 Clinical Training in GMCT.
Access to official Gottman resources including access to the two couples questionnaires as well as handouts, worksheets and interventions, only available at completion of the training.
Outline
DAY 1
THE RESEARCH:
What Makes Relationships Succeed or Fail?
What is different about Gottman Method Couples Therapy?
What is dysfunctional about relationships when they are ailing?
The "Masters" and the "Disasters" of relationships: Exploding some common myths
Negative and positive sentiment overrides
Friendship, Intimacy, Positive Affect Systems
The Shared Meaning System
From a checklist to The Sound Relationship House Theory
HOW TO ASSESS A RELATIONSHIP:
Using The Sound Relationship House Theory to assess a relationship's strengths and areas that need improvement.
THE ASSESSMENT SESSIONS:
Session 1—Office Disclosure and Office Policy Reviewed, How Therapy Works, Assessing the Couple Together:
Couple's narrative
Oral History Interview: Relationship history and philosophy
Videotape a 10-minute conflict interaction and physiology (pulse oximeter)
Discuss the Shared Meaning System
Ending Session 1: Preparing couple for individual sessions—No secrets
Assessment: Written questionnaires
Session 2—Individual Sessions
Session 3—The Therapeutic Contract: Discussing and Deciding about Goals.
FILM:
Assessment
Summary of Strengths and Areas that Need Improvement.
Question & answer session
DAY 2
INTRODUCTION TO INTERVENTION:
The Philosophy of the Therapy
Assumptions of the therapy
Overview of the therapy
Goals of the therapy
CONFLICT MANAGEMENT
Rapoport Intervention and film
Ending the Four Horsemen and Dealing with Flooding film
Dreams-Within-Conflict and film
Building the Basic Skills (Softened Startup, Accepting Influence, Repair and De- escalation, Physiological Soothing, Compromise)
Aftermath of a Fight and film
Queston and answer session
BUILDING FRIENDSHIP AND SHARED MEANING
Build Love Maps and film
Turn Towards: The Stress-Reducing Conversation and film
Build Rituals of Connection and film
Creating Shared Meaning and film
PROCESS OF THE THERAPY SUMMARY
WHAT'S NEXT: ADDITIONAL TRAINING QUESTION AND ANSWER SESSION
Target Audience
Mental health providers including counsellors, social workers, psychologists, psychotherapists and other allied health professionals
Case workers
Couples therapists not formally trained in Gottman Method Couples Therapy
Researchers in the social sciences
Employee assistance professionals
People with a general interest in Gottman principles
Webcast Schedule
DAILY SCHEDULE
Morning Session
9:00am - 12:45pm
Includes a 15 minutes break at 10:45am
Lunch Break
12:45pm - 1:45pm
Afternoon Session
1:45pm - 5:00pm
Includes a 15 minutes break at 3:15pm