Description
Gottman Couples Therapy (GCT) is a research-based therapy developed over four decades of observational research to determine if it was possible to discover reliable patterns of interaction that discriminate between happy couples that are on a stable path, from couples that are unhappy and either eventually divorce or stay together but remain unhappy. The result of Dr. Gottman's and his collaborators' research is that we can now reliably predict with over 90% accuracy which relationships would succeed and which relationships would fail if untreated, six years later. Six predictors of relationship demise have been identified. One of these is the Failure of Repair Attempt.
From observation of relationships across the lifespan, we assume that conflict is inherent in all relationships due to the different personalities, histories and subjective norms of the two individuals. Conflict is defined as a clashing of two people's expectations. Even happy and stable couples experience conflict. The crucial difference lies in the couple's ability to repair their negativity, not in their ability to avoid it all together.
Repair is an all-or-nothing operation. It may re-establish the course of action and bring couples back on track. This is achieved by reciprocal attuning to each other, with increased compassion resulting in overcoming bad feelings. Successful repair sets aside the regrettable incident and leaves it in the past. On the other hand, repair may be unsuccessful, in which case it may amplify the problem and continue to be the source of negativity and resentment.
The tension that arises from clashing expectations leads to conflict which offers an opportunity to have meaningful discussion about:
The psychodynamics of conflict that are specific to each couple
That with empathy and compassion, they feel concern for their partner's hurt
That each person can take responsibility for their own contribution to the escalation
That each person can say sorry for their contribution to the incident
That the apology is accepted
That a constructive plan is made to reduce the likelihood of a recurrence of the conflict or it's intensity
Successful repair is considered profitable to the relationship because it allows couples to deepen their understanding of their partner, the relationship and the system they operate within. This webinar will focus on the principle of repair in couples therapy as an essential component of effective couples therapy.
Faculty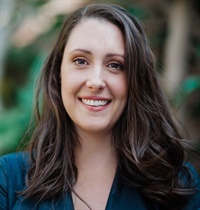 ---
Liz Neal is a Psychologist with a special interest in couples therapy, relational issues, and contemporary attachment theory. She is a Certified Gottman Couples Therapist and is actively engaged with the Gottman Institute community both in Australia and abroad. Liz is recently trained in the Dynamic Model of Maturation and Attachment for certification as a coder of the Adult Attachment Interview. In practice, Liz integrates Gottman Method Couples Therapy with contemporary attachment theory with a direct focus on reflective integration.. Liz works in private practice in Gladesville and runs a peer-supervision group for Gottman trained therapists.
---
Registration Details
Digital Seminar registration
Fees: $66 Primary viewer (includes life time access to the recording).
Your attendance certificate for 1 hour of live, interactive training can be retrieved on completion of the evaluation and quiz via your account.
A soft copy of resources will remain in your account indefinitely.
You will have to complete your evaluation and quiz to retrieve your certificate.
Reminders for all events are sent two weeks, one week, one day and one hour prior.
Objectives
1. Differentiate between the two reasons why couples fight
2. Understand the benefit of processing arguments
3. Describe the five steps in the Aftermath of a Fight Intervention
Outline
• Six predictors of divorce
• Overview of relationships
• The two reasons why couples fight
• Unsuccessful repair and the Negative Perspective
• Effective repair and the Positive Perspective
Target Audience
This event it suitable for all mental health professionals including psychologists, counsellors, social workers, case-workers, and anyone who has ever fought with their partner.