Description
Guided Imagery (GI) is an evidence-based, non-invasive, cost-effective, simple intervention for chronic conditions. It is efficacious for conditions such as PTSD, sleep disorders and anxiety. Pain management clinics have used GI for decades. This unique and dynamic seminar outlines pathways and mechanisms involved and the research that supports GI's efficacy. In the practical components of this seminar, you will experience GI as relaxation therapy, practice GI script writing and practice how to tailor GI scripts for each client. Learn how to implement GI successfully into your clinical practice and offer your clients another evidence-based treatment for chronic conditions.
Faculty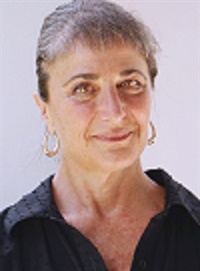 Art & Science of Relaxation
---
Dr Judy Lovas is an experienced educator in evidence-based Relaxation Therapy and Psychoneuroimmunology and infects others with her passion and enthusiasm for these subjects.
Judy teaches simple relaxation techniques so people can cope better with anxiety, depression, pain, sleep disorders, trauma and chronic conditions. She translates leading research in Psychoneuroimmunology into simple and easily understood concepts.
In the tertiary sector, Judy lectures in psychology, relaxation therapy, psychoneuroimmunology and cellular health. She researched psychological and immunological outcomes of relaxation in people with spinal cord injury. Judy conducts Relaxation Therapy Classes in Sydney and is a coordinator of the Northern Sydney Persistent Pain and Mental Health Professional Network.
When not teaching and presenting, Judy relaxes with family and friends.
---
Registration Details
Registration fee: $66
Lifetime access to the video and the resources
Attendance Certificate for 2 hours of interactive training.
This seminar provides 2 hours for CPD points.
You will need a steady internet connection, and a device such as a computer, tablet or phone upon which to view and participate.
Objectives
Learning objectives of this training:
Define and identify physiological and psychological pathways involved in Guided Imagery
Review clinical principles of Guided Imagery for relaxation and as a targeted therapeutic intervention
Experience Guided Imagery for relaxation
Examine research in the benefits of Guided Imagery for chronic conditions
Evaluate and write Guided Imagery scripts
Experience and practice Guided Imagery for chronic conditions
"Expand your therapeutic skills by learning to use Guided Imagery to reduce effects of chronic conditions." Dr Judy Lovas
How will you benefit from attending this training?
Learn a simple, evidence-based, effective, non-invasive intervention to add to your clinical toolbox
Guided Imagery offers clients an effective method to reduce effects of chronic conditions such as trauma, pain, anxiety
Gain experience in script writing to tailor Guided Imagery for each client and their needs.
Outline
Definition, mechanisms, pathways and benefits of GI
Principles and guidelines of clinical applications of GI
Experience GI for relaxation
Review research in GI
Evaluate and write GI scripts for specific conditions
Clinical applications and practice GI scripts
​Evaluation and quiz - your payment includes a quiz which when completed with a minimum of 80% correct answers, will enable you to download your Attendance Certificate.
To complete the quiz, please log into your account at pdp-catalogue.com.au and click the orange "Certificate" button under the program's title.
Target Audience
This seminar has been designed to extend the clinical knowledge of health care professionals wishing to add this skill to their clinical toolkit.