Description
The workshop provides a practical hands-on approach to supervision work with novice counsellors (and similar mental health workers) in both an individual and a group supervisory environment. Contexts include individual supervision for privately practicing novices as well as community-based workers. Equally, group considerations encompass newly practicing professional group settings, assessed training supervision environments, and community agency groups that may include a mixture of seasoned professionals with either placement students and/or professional beginners. The goal of the session is to provide an Introductory How To that will both set a foundation as well as supplement current novice individual and group supervisions experience. Exploration of our own past experiences as novices in supervision and current experiences in supervising novices will assist in identifying our preferred approaches. It will be hypothesized that just as our attractions to therapeutic modalities offer important professional reflections, so too might our inclinations in supervising others.
The approach will also take a decidedly attachment-informed and trauma-informed perspective, setting out how supervision with novices may function as a secure base and safe haven. The objective of such an approach within supervision is to promote learning, increase critical self-awareness and enhance confidence in novice participants. Matters of safety, contracting and expectation setting become critical where novice (and supervisor) vulnerabilities are at play. The need to provide direction in initial sessions will be explored, making space for a range of different responses. Thereafter, particular focus will be given to setting a course for a gradual evolution of pace and depth of process. Equally, understanding how to set up a dynamic that permits a 'good enough' shift focus from internal to external and from the individual to group In addition to covering the basics for both individual and group process and identifying typical novice needs, two sorts of potentially parallel supervisor skill challenges will receive attention within the seminar: (1) addressing disruptive or confusing behaviours as platforms for individual and/or group growth, and (2) engaging both the individual supervisee and the group supervisees to embrace their vulnerabilities when discovering how client's worlds may be more burdensome and lacking in hope. Case vignettes will be employed to promote deeper engagement with these two critical areas.
Finally, two valuable areas for supervisor support will be discussed. First, assisting novice clients to identify when self-care might be called for is fundamental for novice needs. Group settings often provide a potentially valuable place to lean through or into shame to gently acknowledge vulnerabilities and ongoing need for self-compassion. Careful facilitation can assist valuable outcomes here. Finally, what might we need from supervision of supervision (SoS)? For ourselves and for our clients? Again, a degree of group experience sharing will be engaged here.
At the conclusion, we will consolidate our learning, identify any further questions and areas for possible further exploration.
Faculty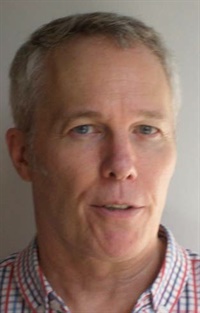 ---
Kevin Keith PhD BBA (Hons) (University of North Texas 1973); MA and STL (University of Louvain, Belgium, 1986 & 88); MPhil (Oxford University, 1991); Graduate Diploma in Psychotherapy (Jansen Newman Institute, 2005); PhD (University of Sydney, Faculty of Science, 2017). Kevin is a counsellor, psychotherapist, supervisor and academic. He divides time between private practice, education/academic activities, and an emerging retirement. Kevin has practiced counselling in Australia for 16 years. He has previously been a lecturer at the Jansen Newman Institute (JNI) and Australian College of Applied Psychology (ACAP). In 2017, he completed his PhD at the University of Sydney (School of History and Philosophy of Science) with primary research interests in Attachment Theory. His thesis—The Goal-Corrected Partnership: A Critical Assessment of the Research Programme—brings a focus to attachment development post-infancy. This work also rearticulates Attachment Theory in light of advances in the lifespan developmental sciences, especially approaches to biological complexity. He remains a research affiliate for the School of HPS at the University of Sydney. Kevin presents regularly on Attachment Theory and other matters to a wide range of audiences. He is member of several professional and academic societies, including ones with focus on emotions research, trauma, psychiatry, and philosophy. He is acclaimed as an engaging and inspiring presenter whose seminars change the way therapists perceive and work with their clients in ways that surprise and delight.
---
Registration Details
Live Interactive Webcast registration
Fees: $199 Primary viewer (includes three month's access recording of the event.
$99 Additional viewer (must watch on same device as primary viewer)
$29 Purchase lifetime access to the recording (available to primary viewer only)
Your attendance certificate for 7 hours of live, interactive training can be retrieved on completion of the evaluation and quiz via your account.
A soft copy of all resources will remain in your account indefinitely.
A recording of this event will be available in your account approximately three weeks after the live event and will remain available for a full three months. You will receive an email notification when the recording becomes available for viewing.
If for whatever reason, you are unable to join the live webcast on the day, you will be able to watch the recording, complete your evaluation and quiz and retrieve your certificate at a later date before the end of the three month viewing period.
Reminders for all events are sent two weeks, one week, one day and one hour prior.
Objectives
Attendees will gain a clarification of personal preferences in selecting possible supervision modalities
Participants will possess a working knowledge of major challenges of supervising novices both individually and in three possible group settings
Seminar contributors will gain a hands practice for developing contracts and group ground rules
Participants will consider both trauma-informed and attachment-informed recommendations for novice supervision
"Supervision with novices can be a very rewarding personal/professional experience." Kevin Keith
How will participants benefit from attending this presentation?
Feel equipped to both commence individual work and set up a supervisory group: beginning, middle and end

Have explored one's own experiences as possible pathways to new competencies

Will be able to recognize and respond to two critical needs: (a) keeping individual and internal group process safe to assist novices grow confidence, and (b) assisting novices to identify and accept impact of possible client distress on their own health and progress [in both individual and group work]
Outline
Morning Session (includes a short break)
Basics of Novice Individual Supervision: Typical needs as discussed in the evidence

Basics of Novice Group Supervision as opposed to other forms of Group Supervision

Reflections on our experiences, fears, lessons learned and possible preferences as supervisors

Safety: Developing contracts, setting ground rules and expectations

Trauma-informed and attachment-informed supervisory guidelines
Afternoon Session (includes a short break)
Structuring sessions and inputs: titrating depth and/or participation over time and across capability

Developing client case approaches and individual experience reflections

Addressing group/individual disruptions/challenges: Selecting appropriate tactics and engaging multiple avenues

Engaging supervision of supervision (SoS) to address both supervisor and group needs

The 'Unexpected or less expected' Client Risk/Challenges to Counsellor vulnerabilities: Client personality impairment, client suicidality and client's deep despair

Exploring and encouraging self-care within a novice group

Facilitating closures, departures and endings as expansive moments of learning and care.
Target Audience
Experienced, Beginning and Training Supervisors with some familiarity/experience with basic approaches to individual/group supervisory work as past participants and/or current practitioners'
Webcast Schedule
Morning Session
9:00am - 12:45pm
Includes a 15 minutes break at 10:45am
Lunch Break
12:45pm - 1:45pm
Afternoon Session
1:45pm - 5:00pm
Includes a 15 minutes break at 3:15pm