Description
Internal Family Systems (IFS) therapy is one of the fastest-growing approaches to psychotherapy. It has developed over the past twenty years into a way of understanding and treating human problems that is empowering, effective, and non-pathologizing with an understanding that symptoms are actually the coping mechanism of Parts (sub-personalities/ego-states) trying to protect us from pain. IFS is a powerful model of therapy that enhances mindful awareness and self-compassion through getting to know our Parts in a methodical yet intimate way.
The IFS Model represents a synthesis of two already-existing paradigms: systems thinking and multiplicity of the mind. A key aspect of the IFS Model is the belief that, in addition to working with Parts, everyone has at their core a Self-Energy containing many crucial leadership qualities such as perspective, confidence, compassion, and acceptance.
In this inner system, some Parts take on protective roles in response to relational injury in order to protect a vulnerable or injured Part (Exiles). Protective pro-active Parts (Managers) focus on learning, functioning, and being prepared preventing Exiles from being triggered. Manager behaviours can include inner critics, controlling self/others/the environment, perfectionism, risk avoidance, caretaking, worrying, striving, pleasing, denial, displacement, projecting and intellectualising. The reactive protective Parts (Firefighters) get activated after an exile has been triggered. They try to distract the client from pain. Examples of Firefighter behaviour include dissociation, fantasising, somatising, anger/rage, addictions, eating disorders, panic, obsessions, compulsions, hoarding, NSSI and suicidality.
At the outset of therapy an IFS therapist hears the client's presenting complaint as one Part speaking. The IFS therapist witnesses this Part acknowledging how it is trying to help the client and then seeks permission to hear from all Parts involved in the issue. The IFS therapist supports the client to unblend or differentiate from each Part and enter an internal dialogue. Clients learn to listen inside themselves with self-compassion and curiosity (Self), and, in the process release beliefs, emotions, sensations, patterns and urges that have constrained their lives. As Parts are witnessed, they become more flexible in how they respond to the world as well as with each other. The central healing relationship in IFS is between the Self of the client and his/her Parts.
The Benefits of IFS for therapists:
The IFS therapist is not required to diagnose, interpret or pathologise but to facilitate the development of a relationship between the Self of the client and their Parts.
IFS therapist welcomes the client's symptoms upfront as an introduction to protective Parts showing them respect and appreciation thereby reducing client resistance.
IFS gives therapists practical ways to understand and work with transference and countertransference through recognising the interaction of client and therapist Parts.
IFS advances treatment by:
Working with ambivalence and polarisations.
Recognising how to work with 'resistance' productively.
Regulating affect in a simple and effective way so clients are not overwhelmed during sessions.
Supporting the development of mindful self-awareness and self-compassion.
Encouraging clients to attend to Parts between session improving Self-leadership and self-efficacy.
Faculty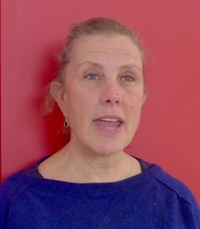 ---
Jen Nield is a family therapist working both in the community sector and in private practice. She is an experienced group facilitator and has written multiple group programs that are now being used widely throughout Victoria. Jen has worked extensively in the family violence sector providing individual, couple and family therapy to both people who have used violence and those who have been violated. Jen is now working in the Alcohol and Other Drug sector and providing IFS training to AOD workers. Jen has a history of working with adolescents both in psychiatric inpatient settings and in the broader community sector. Prior to becoming a therapist Jen worked in community theatre and won numerous awards for her work with young people who had experienced multiple adverse childhood experiences.
---
Registration Details
Face-to-Face registration
Fee: $249
$29 to purchase and keep the recording of this event.
Tea and coffee are included. Food may be purchased on the ground floor or from the many surrounding cafes.
You will need to sign in on arrival to be eligible for an Attendance Certificate.
Your attendance certificate for 7 hours of face-to-face, active training can be retrieved on completion of your evaluation via your login account.
A hard copy of notes and resources will be available to you on arrival at this event.
If for whatever reason, you are unable to attend this live event on the day, your registration will be transferred into the live interactive webcast of this event with three month's access to the recording.

N.B.

Face to face participants are required to comply with

COVID

safety measures as outlined by the venue and

PDP

.




Details of the measures current at the time and in line with public health orders will be advised in your pre-event reminder/information emails.




The venue and

PDP

reserve the right to deny entry to any participant who chooses not to follow

COVID

safety plans.
Live Interactive Webcast registration
Fees: $199 Primary viewer (includes three month's access recording of the event.
$99 Additional viewer (must watch on same device as primary viewer)
$29 Purchase lifetime access to the recording (available to primary viewer only)
Your attendance certificate for 7 hours of live, interactive training can be retrieved on completion of the evaluation and quiz via your account.
A soft copy of all resources will remain in your account indefinitely.
A recording of this event will be available in your account approximately three weeks after the live event and will remain available for a full three months. You will receive an email notification when the recording becomes available for viewing.
If for whatever reason, you are unable to join the live webcast on the day, you will be able to watch the recording, complete your evaluation and quiz and retrieve your certificate at a later date before the end of the three month viewing period.
Reminders for all events are sent two weeks, one week, one day and one hour prior.
Objectives
Learning objectives of this training:
Understand overall principles and concepts underpinning IFS as a therapeutic modality.
Recognise the roles and functions parts play in presenting issues from a non-pathologizing perspective.
Access and explore protective parts utilising the IFS 6-step protocol
Explore integrating IFS into current practice.
"All parts are welcome." - when we look within ourselves, putting those words into practice, we open the way to deep inner transformation as 'Parts' come to realise they are not stuck in their roles and can choose to support us in a different ways. IFS unlocks that ability." Leona Dawson ​
How will you benefit from attending this training?
Introduction to key principles of IFS
Recognising and working with Parts in presenting issues
Recognising and supporting activated therapist parts in sessions with clients The role of Self-Energy in sessions with clients
Possibilities for integration with your current practice
Outline
Morning Session (includes a short break)
Introduction to IFS theory (PPT)
Guided Experiential Activity: Meeting your own Parts in different contexts
IFS Protocol - Introduction to 6 key steps
Afternoon Session (includes a short break)
Introduction to IFS theory (PPT)
Guided Experiential Activity: Meeting your own Parts in different contexts
IFS Protocol - Introduction to 6 key steps
Evaluation and quiz - your payment includes a quiz which when completed with a minimum of 80% correct answers, will enable you to download your Attendance Certificate.
To complete the quiz, please log into your account at pdp-catalogue.com.au and click the orange "Certificate" button under the program's title.
For live webcasts, post-tests must be completed within one month of viewing the program.
Target Audience
This seminar has been designed to extend the clinical knowledge and applied skill of Counsellors, Psychotherapists, Coaches, Psychologists, Hypnotherapists, Social Workers, Community Workers, Mental Health Nurses and Psychiatrists.
Webcast Schedule
Morning Session
9:00am - 12:45pm
Includes a 15 minutes break at 10:45am
Lunch Break
12:45pm - 1:45pm
Afternoon Session
1:45pm - 5:00pm
Includes a 15 minutes break at 3:15pm
Location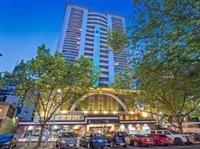 222 Russell Street, 222 Russell Street, Melbourne, VIC 3000, Australia
+61 1300 092 872
all.accor.com