Description
A client goes on vacation and they want to schedule a session while they are out of state. How do you ethically and legally practice in this situation?
Smart phones are used for scheduling and for exchanging information. What happens if these phones are misplaced?
Emails are used to send important information to other professionals. How do we ensure the right person receives this information?
How do you ensure confidentiality of your clients in this digital age?
In today's technologically advanced world it is difficult to keep up with the ever-changing laws and standards for using technology in our field. There are issues that are not clearly defined.
Joni Gilbertson, MA, NCC, LCPC, will use her wealth of experiences, real-life case examples, entertaining videos, and thought provoking scenarios to make challenging topics and concepts easy to discuss and learn. Be recognized for your experience and knowledge in compliance and ethics and technology and move your practice forward.
Watch this engaging recording and walk away being more confident with:
New laws regarding using technology in your mental health practice
What the code of ethics states and how to apply this information
Navigate the grey areas and practice safely
The ability to immediately apply the information and new skills with your clients near and far
Faculty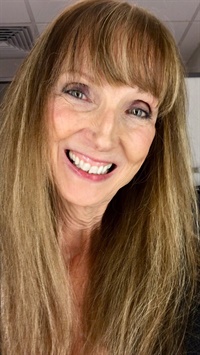 ---
Joni Gilbertson, MA, NCC, LCPC, LMHC, BC-TMH, CTMH, is a licensed clinical professional counselor, Board-Certified Telemental Health Provider and the owner/ founder of COPE Counseling Services, LLC where she uses telemental health to assist individuals, couples and families with everyday coping in areas such as relationships, depression, suicide, and anger management. She is licensed as a mental health professional both in Illinois and Florida while presently residing in Florida.

Joni completed over twenty trainings in telehealth and edited sixteen plus online courses for telemental health. She is a certified trainer in clinical telemental health, mental health first aid, and motivational interviewing. She is also certified in domestic violence facilitation and selective other methods that enhance client awareness. She regularly uses distance counseling to work with diverse populations by using video sessions and other technologies. She started one of the first telehealth programs for court-ordered clients and has over ten years of experience with using video sessions for programs such as domestic violence and anger management.

Joni also has experience supervising a mental health staff within a hospital setting and supervising interns within her clinical practice. For many years she trained mental health agencies, children and family services, first responders, employees at jails, prisons, and detention centers on mental health topics and legal and ethical matters of relative concern to each population. As a former Chief of Probation and Probation Officer, she was responsible for designing and training staff members on mental health issues such as suicide awareness, personality disorders, substance use disorders and treatment strategies.

Joni is a recently retired college instructor who worked within the Sociology Department where she designed and instructed seventeen mental health and legal issues classes. She was recently nominated and presented with an award for "Teachers Who Make a Difference" due to her engaging and dynamic style of teaching. She makes learning an enjoyable experience with her passion for the topic of using technology for mental health.

Speaker Disclosures:
Financial: Joni Gilbertson is owner of COPE Counseling Services. She receives a speaking honorarium from PESI, Inc.
Non-financial: Joni Gilbertson has no relevant non-financial relationship to disclose.
---
Additional Info
Program Information
Access for Self-Study (Non-Interactive)
Access never expires for this product.
Objectives
Articulate the legal and ethical codes that relate to utilizing technology while providing mental health services.
Establish ethical practices to ensure safety when utilizing telemental health services.
Consider ethical dilemmas clinicians may face related to therapeutic boundaries with respect to utilizing technology in clinical practice.
Specify interjurisdictional laws and regulations for using technology in clinical practice.
Consider cultural differences when using technology and articulate how this may inform the clinician's choice of treatment interventions.
Utilize an ethical decision making framework to recognize, analyze, resolve or prevent ethical dilemmas in your clinical practice.
Outline
Ethics of Using Technology
Covering the codes
Similarities and differences
Competency and skills for using technology
The Benefits of Using Technology
Enhance services
Increased client access to services
Convenience for all parties
Financial benefits to all
Risks and Reluctance to Using Technology
Safety concerns
Trouble building therapeutic alliance
Misunderstandings and misinterpretations
Equipment failure
Insurance reimbursement
Baby boomer reluctance to technology
Safety Concerns When Using Technology
Privacy of client and MHP
Identification of client
Identity fraud
Using Technology Across Different States
Residency of the client
License requirements
Clients on vacation or going to college
Services to other countries
Distance counselling
Laws Concerning Technology
Confidentiality
Informed consent
HIPAA and HITECH
Skype, Cell Phones, Computers and Social Media
The HIPAA compliance controversy
To text or not to text
What the codes say about Facebook
Resources for Using Technology
Video-conferencing
State licensing boards
Federal resources
Code of Ethics
Target Audience
Counselors
Psychologists
Social Workers
Psychotherapists
Addiction Counselors
Therapists
Marriage & Family Therapists
Case Managers
Nurses
Other Mental Health Professionals