Description
Mentalising is one of the most taken-for-granted, least distinctive phenomena that might occur in our day-to-day lives, and more relevantly, in our therapeutic conversations.When it's happening well, we relate to ourselves and others flexibly and creatively, human behaviours appear predictable, and making meaning in our lives is possible…and when it is absent, well…you get the picture.
In personality disorders, the capacity to mentalise has been shown through numerous studies to be compromised. Mentalising Based Treatment (MBT) was developed by Peter Fonagy and Anthony Bateman, to treat this deficit in some of the most vulnerable individuals. We will be exploring this necessary capacity and MBT, and you'll get a chance to understand / build and encourage interventions that aim to strengthen this capacity in your clinical work.
Faculty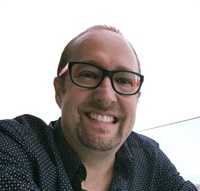 ---
John Butters is a Counselling Psychologist with specialist endorsement through AHPRA. He has worked as a psychologist since 2000, in both psychiatric and community health settings where he has coordinated a DBT outpatient programs, provided individual psychotherapy and clinical supervision. He has taught a variety of short courses for training organisations and professional bodies including Think Education, Karitarne, AABCAP, CASPC, to name a few. He works in Pyrmont and Crows Nest providing treatment and supervision.
---
Registration Details
Live Interactive Webcast registration
Fees: $199 Primary viewer (includes three month's access recording of the event.
$99 Additional viewer (must watch on same device as primary viewer)
$29 Purchase lifetime access to the recording (available to primary viewer only)
Your attendance certificate for 7 hours of live, interactive training can be retrieved on completion of the evaluation and quiz via your account.
A soft copy of all resources will remain in your account indefinitely.
A recording of this event will be available in your account approximately three weeks after the live event and will remain available for a full three months. You will receive an email notification when the recording becomes available for viewing.
If for whatever reason, you are unable to join the live webcast on the day, you will be able to watch the recording, complete your evaluation and quiz and retrieve your certificate at a later date before the end of the three month viewing period.
Reminders for all events are sent two weeks, one week, one day and one hour prior.
Objectives
Participants will learn about the origins of mentalising in human development.
Participants will learn the links between the capacity to mentalise and attachment security.
Participants will learn about Borderline Personality Disorder as an example of significant mentalising deficit.
How to spot breakdown in mentalising in clinical conversations.
How to encourage mentalising using heirarchy approach.
Roleplay Basic stance or watch mentalising in practice discussing case presentation.
"Strengthen a skill that you already apply every day, to broaden and deepen your clinical work" John Butters
How Will you Benefit From This Training?
Participants will develop a skill they already have - and supercharge it.
Participants will deepen their understanding of attachment and its importance to clinical work.
Participants will be encouraged to apply this approach to their own models and ways of working… to build on strength.
Outline
Morning Session (9:00am - 12:45pm with a short break at 10:45am)
The etiology of Borderline Personality Disorder and its relevance to mentalising
What mentalising is; characteristics / multiple dimensions / related concepts
BPD, attachment disorganisation and difficulties in social learning
What happens when attachment is non-secure? "When mentalising falls away".
Identifying non-mentalising in practice: types of non-mentalising.
Afternoon Session (1:30pm - 4:45pm with a short break at 3:15pm)
Assessing clinical problems as "mentalising problems"
The MBT stance
A mentalising heirarchy of activities.
Role Play / or watching video material to watch the stance in action
Evaluation and quiz - your payment includes a quiz which when completed with a minimum of 80% correct answers, will enable you to download your Attendance Certificate.
To complete the quiz, please log into your account at pdp-catalogue.com.au and click the orange "Certificate" button under the program's title.
Target Audience
This presentation is intended for clinicians working in mental health who have had at least 12 months full time experience following graduation, as a case manager, counsellor, psychotherapist or psychologist. The material is intended to provide an introduction to the theory and clinical practice of MBT and will draw on participants ability to use basic counselling skills.
Webcast Schedule
Morning Session
9:00am - 12:45pm
Includes a 15 minutes break at 10:45am
Lunch Break
12:45pm - 1:45pm
Afternoon Session
1:45pm - 5:00pm
Includes a 15 minutes break at 3:15pm