Description
"The person is not the problem, the problem is the problem". This formative statement by Michael White is a core principle for narrative-oriented therapists. How we consider a problem shapes how we look at it, what we will find, and how we might act in response.
A person may consult with a therapist when in the grip of a problem-saturated story about themselves or some aspect of their life. A narrative-oriented therapist would be very curious about what informs the person's thoughts and actions, the meanings ascribed to the problem and ways in which these are or are not helpful. Applying 'double listening' they would additionally notice and appreciate the person's knowledges, skills, values and commitments that can contribute to responding to the difficulties.
As an alternative to defining the person according to the problem or locating the problem within the person, a narrative-oriented therapist is guided by 'positioning' theory which suggest we come to know and experience ourselves through relationships located within specific histories, cultures and political systems and therefore identities are multi-storied.
Informed by this orientation, therapist and client work collaboratively to unpack, deconstruct and reauthor a problem-saturated story. This includes noticing neglected but helpful aspects of experience, witnessing actions in response to dearly held commitments and values, and paying careful attention to the ways in which language is used as these all have liberatory potential. This can support the client to reclaim their life from the effects of a problem, and to discover or find their way back to preferred identity conclusions. This in turn can open hopeful possibilities inclusive of valued relationships and which honour treasured aspects of their history and culture.
This approach necessarily invites therapists to attend to power relations in the therapy room, which includes adopting a decentred yet influential stance and demonstrating respect for clients as the experts in their lives.
Exercises in dyads, journal articles and other handouts, together with ample presenter-attendee dialogue, will support your learning.
Faculty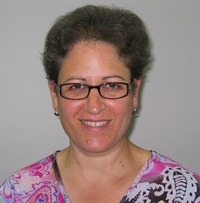 Psychotherapist, Clinical Supervisor
---
Merle Conyer supports individuals, teams, organisations and communities responding to interpersonal, institutional, political, cultural and environmental trauma, healing and justice. Contexts in which she contributes include mental health, legal, government, academic and community sectors, Aboriginal and Torres Strait Islander services, organisations facilitating redress for institutional abuse, and those contributing to human rights, social justice and environmental justice.
Her track record includes board, management, service delivery and volunteer roles. Through her independent practice she currently offers counselling, supervision, debriefing, training, groupwork, wellbeing support and consulting services. She interweaves interdisciplinary wisdoms such as somatic psychotherapy, trauma-informed practice, narrative therapy, ecological psychotherapy, focusing and mindfulness practices, and is guided by both clinical and cultural supervision.
Merle is an Accredited Supervisor and Clinical Member with the Psychotherapy and Counselling Federation of Australia. She holds a Master of Narrative Therapy and Community Work, Master of Counselling and Applied Psychotherapy, Master of Education, Graduate Diploma of Communication Management (Human Resources Development) and Diplomas of Somatic Psychotherapy and Energetic Healing.
---
Registration Details
Face-to-Face registration
Fee: $249
$15 to purchase hot lunch of the day with a drink (or bring your own)
$29 to purchase and keep the recording of this event.
Live Interactive Webcast registration
Fees: $199 Primary viewer (includes three month's access recording of the event.
$99 Additional viewer (must watch on same device as primary viewer)
$29 Purchase lifetime access to the recording (available to primary viewer only)
Your attendance certificate for 7 hours of live, interactive training can be retrieved on completion of the evaluation and quiz via your account.
A soft copy of all resources will remain in your account indefinitely.
A recording of this event will be available in your account approximately three weeks after the live event and will remain available for a full three months. You will receive an email notification when the recording becomes available for viewing.
If for whatever reason, you are unable to join the live webcast on the day, you will be able to watch the recording, complete your evaluation and quiz and retrieve your certificate at a later date before the end of the three month viewing period.
Reminders for all events are sent two weeks, one week, one day and one hour prior.
Venue information
COVID-19 AND YOUR SAFETY


Our venue is registered with Service NSW as a 'Covid Safe' venue.
You will be required to checkin via our QR code and to abide by the safety measures current at the time and in line with public health orders. These will be advised in your pre-event reminder/information emails.
In the interest of everone's safety, PDP reserves the right to deny entry to any participant who chooses not to follow the current COVID safety plans.
ACCESSIBILITY
This venue offers wheelchair access from the Brown Street entrance.
PUBLIC TRANSPORT
4 minute walk from Chatswood train/metro/bus interchange
PARKING
Links to reasonable early-bird parking close to the venue:
https://www.secureparking.com.au/en-au/car-parks/australia/new-south-wales/sydney/lower-north-shore-and-northern-beaches/zenith-centre-car-park
https://www.secureparking.com.au/en-au/car-parks/australia/new-south-wales/sydney/lower-north-shore-and-northern-beaches/12-help-street-car-park
NOURISHMENT
All day tea, coffee and chilled water are provided.
If you have not ordered lunch iwht your registration, we have a fridge and two microwave ovens should you wish to bring your own food.
The venue has a cafe on the ground floor and is surrounded by cafes and restaurants including an extensive foodhall above the Chatswood Interchange.
ACCOMODATION
Mantra Hotel is next door to the venue: website here
Meriton Suites is a 4 minute walk from the venue: website here
Objectives
Learning objectives of this training:
Have a greater appreciation of, and to be able to work more effectively with, language, discourse and power relations within the therapeutic context.
Understand and work with the 'normalising gaze' and the significance of power relations.
Work with the concept of multiple identities, identity conclusions and the externalising of problems.
Develop insight into the value and application of double listening.
Begin to develop the skills of deconstruction and re-authoring.
Appreciate the value of eliciting clients' 'insider knowing' and attending closely to hopes, visions, values and commitments.
Reflect on the power dynamics of the therapeutic relationship and potential influences on both therapist and client
"This workshop introduces effective therapeutic practices for walking alongside clients as they explore what strengthens, nourishes and enlivens … a respectful way of being in relationship that can be transformative for both of us." Merle Conyer
How will you benefit from attending this training?
Ability to identify and challenge some taken for-granted truths about people, problems and the practice of therapy.
Become keenly aware of and skilled in using language that is more collaborative, non- pathologising and ultimately more helpful and productive for your clients.
Be able to draw on a richer repertoire of models, techniques and interventions.
Outline
Morning Session (includes a short morning tea break)
The role of language, discourse and social construction in the formation of identity, problems and approaches to problems.
Narrative/non-narrative distinctions.
The normalising gaze, attribution of meaning, positioning theory and intentional states. Double listening and the assumption of multiple storylines.
Afternoon Session (includes a short afternoon tea break)
Flow of deconstructing and reframing a problem-saturated story. Externalising the problem. Interviewing the problem. Reauthoring. Adopting a decentred and influential stance.
Questions and answers, reflections on the day.
Target Audience
This seminar has been designed to extend the clinical knowledge and applied skill of Counsellors, Psychotherapists, Coaches, Psychologists, Hypnotherapists, Social Workers, Case Workers, Pastoral Care Workers, Community Workers, Mental Health Nurses and Psychiatrists.
Webcast Schedule
Morning Session
9:00am - 12:45pm
Includes a 15 minutes break at 10:45am
Lunch Break
12:45pm - 1:45pm
Afternoon Session
1:45pm - 5:00pm
Includes a 15 minutes break at 3:15pm
Location