Description
4 habits that sabotage mental health
7 nutrients essential for neurotransmitter balance
Common hormonal imbalances misdiagnosed as mental illness
Immediately implement new tools into your clinical practice
Watch Anne Procyk, ND, as she teaches you how to think more holistically about diagnosis, nutritional deficiencies, and hormonal imbalances that may contribute to mental health disorders. Nutritional psychology is an emerging field outlining how nutrients can affect mood and behavior. Many clients see a reduction in symptoms when integrating non-pharmaceutical interventions to treat depression, anxiety, bipolar and ADHD. You will learn the underlying causes and symptoms of these disorders, to more accurately diagnose and treat your clients.
Through case analysis, you will experience how addressing core physical and nutritional needs can greatly increase therapeutic results. You will discover the nutrients most essential to help treat your most depressed and anxious clients, and learn simple strategies that can be integrated with pharmaceutical interventions. Finish this recording with the tools and understanding necessary to immediately incorporate these strategies into your clinical practice.
Points
---
* CPD
This online program is worth 6.25 hours CPD.
---
---
Faculty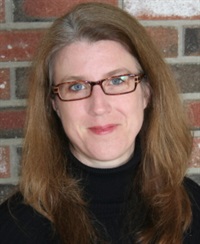 ND, Medical Director
---
Dr. Anne Procyk, ND is a naturopathic physician practicing nutritional and integrative medicine to treat mental health disorders at Third Stone Integrative Health Center. She is on the forefront in understanding the complex relationships between physical and mental health. Dr. Procyk's thorough understanding of the latest research combined with her daily clinical experience give her the ability to translate voluminous and sometimes contradictory information into clear and effective strategies for real world patients.
She has given numerous lectures, has been featured in a number of books and made several television appearances. Dr. Procyk is a sought after leading expert on integrative strategies for dealing with depression, bipolar, and ADHD. She is also the author of Nutritional Treatments to Improve Mental Health Disorders: Non-Pharmaceutical Interventions for Depression, Anxiety, Bipolar & ADHD (PESI, 2018). She is a dynamic speaker who will inspire you to apply your new tools and transform your practice.
Dr. Procyk founded and currently sees patients at Third Stone Integrative Health Center in Essex, CT. She earned her doctorate at National College of Naturopathic medicine and graduated cum laude from Carleton College with degrees in chemistry and medical ethics. She is a member of the American Association of Naturopathic Physicians, the Connecticut Naturopathic Physicians Association, and the Association for the Advancement of Restorative Medicine.
Speaker Disclosures:
Financial: Dr. Anne Procyk is the Medical Director at Third Stone Integrative Health Center. She receives a speaking honorarium from PESI, Inc.
Non-financial: Dr. Anne Procyk is a member of the American Association of Naturopathic Physicians; and the Connecticut Naturopathic Physicians Association.
---
Additional Info
Program Information
Access for Self-Study (Non-Interactive)
Access never expires for this product.
Target Audience
Counselors, Psychologists, Case Managers, Psychotherapists, Social Workers, Dieticians, Marriage & Family Therapists, Addiction Counselors, Therapists, Nurses, Chiropractors, Other Mental Health Professionals
Outline
Underlying Factors of Depression, Anxiety, Bipolar and ADHD

Transcending Mind-Body Separation: Understanding the Complex Relationships
The Factors that Cause "Chemical Imbalance"
Beyond Pharmaceutical Management

Accelerate Your Therapeutic Results

Food: The Good, the Bad, and the Fake
Sleep: The 4 Habits Critical to Refreshing Sleep
Exercise: Elevate Serotonin and Regulate Stress Hormones
Stress: A Holistic Approach

How the Essential Nutrients Impact Mental Health

Fats: Essential Fatty Acids, Toxic Fats, Fish Oil
Protein: The Building Blocks of Happiness
Vitamins: B-Vitamins, 5-MTHF, Vitamin D
Minerals: Magnesium, Calcium

Recognizing When "Mental Illness" Is Something Else

Hormones
Blood Sugar and Hypoglycemia
Inflammation
Genetic Variations
Digestion

Keeping Your Clients Safe: The Truth About Popular Supplements

5-HTP, St. Johns Wort
Melatonin
Adaptogens: Ginseng, Licorice, Ashwaganda
Interactions with Pharmaceuticals

Non-Pharmaceutical Treatment Plans for:

Depression
Anxiety
Bipolar
ADHD
Anger/Irritability
Obesity
Addictions

Building an Integrative Health Team

When to Refer
Who to Refer a Client to
Where to Find the Right Provider
Objectives
Articulate how integrative interventions facilitate better treatment outcomes in depression, anxiety, bipolar and ADHD.
Determine the nutrients shown to improve brain function for your clients.
Evaluate how improved nutrition can improve therapeutic outcomes for clients with depression, anxiety, bipolar and ADHD.
Analyze the differences between mental illness versus nutritional and hormonal imbalances.
Assess the impact hormones can have on mental health assessment and treatment.
Evaluate the impact of blood sugar and genetic variations on mental health disorders and effective treatment.