Description
Todays' health professionals recognise that the body and mind are not separate entities and must be treated together. This unique and dynamic seminar introduces clinicians to Psychoneuroimmunology, the science of mind body interactions and its' relevance to understanding depression. Psychoneuroimmunology (PNI) is the study of interactions between psychological and physiological pathways that link thoughts, emotions and health. Participants are introduced to leading research that demonstrate how these interactions are affected by depression and how depression affects nervous, endocrine and immune functions. For example, current research identifies that depression and inflammation are intrinsically linked. These insights enable clinicians to understand how both psychological and somatic approaches can reduce the impact of depression. Dr Judy Lovas translates cutting edge research into clear, clinical applications. She includes short videos, clear and up-to-date PowerPoint slides and a passionate, scientific and holistic approach.
Faculty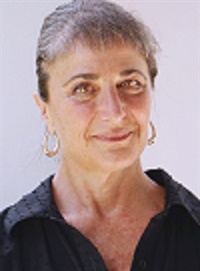 Art & Science of Relaxation
---
Dr Judy Lovas is an experienced educator in evidence-based Relaxation Therapy and Psychoneuroimmunology and infects others with her passion and enthusiasm for these subjects.
Judy teaches simple relaxation techniques so people can cope better with anxiety, depression, pain, sleep disorders, trauma and chronic conditions. She translates leading research in Psychoneuroimmunology into simple and easily understood concepts.
In the tertiary sector, Judy lectures in psychology, relaxation therapy, psychoneuroimmunology and cellular health. She researched psychological and immunological outcomes of relaxation in people with spinal cord injury. Judy conducts Relaxation Therapy Classes in Sydney and is a coordinator of the Northern Sydney Persistent Pain and Mental Health Professional Network.
When not teaching and presenting, Judy relaxes with family and friends.
---
Objectives
Learning objectives of this training:
Define Psychoneuroimmunology

Identify links between thoughts, emotions and immune responses

Understand the role of inflammation in depression

Outline clinical significance of a PNI approach to depression
"Learn the latest insights in Mind/Body science in relation to depression and the clinical applications for your clients." Dr Judy Lovas
How will you benefit from attending this training?
Gain a scientific and holistic understanding of depression
Learn the latest research about the psychoneuroimmunology of depression
Enhance your clinical approach to treating people with depression
Outline
Session 1
Definition and brief history of Psychoneuroimmunology
Links between nervous, endocrine and immune systems
Definition of depression and role of stress in depression
Session 2
Psychoneuroimmunology of depression and current research
Clinical implications of a PNI approach to understanding depression
​Evaluation and quiz - your payment includes a quiz which when completed with a minimum of 80% correct answers, will enable you to download your Attendance Certificate.
To complete the quiz, please log into your account at pdp-catalogue.com.au and click the orange "Certificate" button under the program's title.
For live webcasts, post-tests must be completed within one month of viewing the program.
Target Audience
This seminar has been designed to extend the clinical knowledge of health care professionals who work with depression in their client work.