Description
In Australia the devastation wrought by catastrophic bushfires, extended drought and the pandemic has moved the climate emergency into our daily lives. We are now at a crossroads, with ecological breakdown threatening personal, societal and planetary wellbeing, and an unprecedented opportunity to restore a more respectful and balanced way of living.
Escalating threats and consequences for future generations can provoke complex emotions such as fear, anxiety, grief, despair and shame, and raise fundamental questions about who we are in our world and how to respond to what we are facing. These are understandable responses and healthy alternatives to numbing and denial, suggestive of deep caring and empathy for each other, for the next generations, and for Earth.
Therapists have a key role to provide safe and compassionate spaces, engaging our skills for working with complex behaviours and states of mind. We can support people to face, feel and cope with challenging emotions, and to do so in a way that they don't become overwhelmed and disabled by them, or avoid facing the problems in order to avoid the feelings.
In this context therapeutic work means more than just helping people to cope with difficult emotions; it also includes supporting them to find their way to life-affirming action and to engage the imagination with generative possibilities. This can help to untangle cultural conditioning, relieve existential despair, inform realistic hope, and shape generative ways of living and relating.
Faculty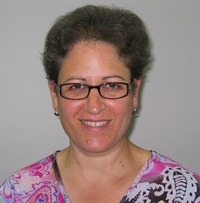 Psychotherapist, Clinical Supervisor
---
Merle Conyer supports individuals, teams, organisations and communities responding to interpersonal, institutional, political, cultural and environmental trauma, healing and justice. Contexts in which she contributes include mental health, legal, government, academic and community sectors, Aboriginal and Torres Strait Islander services, organisations facilitating redress for institutional abuse, and those contributing to human rights, social justice and environmental justice.
Her track record includes board, management, service delivery and volunteer roles. Through her independent practice she currently offers counselling, supervision, debriefing, training, groupwork, wellbeing support and consulting services. She interweaves interdisciplinary wisdoms such as somatic psychotherapy, trauma-informed practice, narrative therapy, ecological psychotherapy, focusing and mindfulness practices, and is guided by both clinical and cultural supervision.
Merle is an Accredited Supervisor and Clinical Member with the Psychotherapy and Counselling Federation of Australia. She holds a Master of Narrative Therapy and Community Work, Master of Counselling and Applied Psychotherapy, Master of Education, Graduate Diploma of Communication Management (Human Resources Development) and Diplomas of Somatic Psychotherapy and Energetic Healing.
---
Registration Details
Live Interactive Webcast or Webinar Registration
Fees: $199 Primary viewer (includes three month's access recording of the event.
$99 Additional viewer (must watch on same device as primary viewer)
$29 Purchase lifetime access to the recording (available to primary viewer only)
Your attendance certificate for 7 hours of live, interactive training can be retrieved on completion of the evaluation and quiz via your account.
A soft (digital) copy of all resources will remain in your account indefinitely.
A recording of this event will be available in your account approximately three weeks after the live event and will remain available for a full three months. You will receive an email notification when the recording becomes available for viewing.
If for whatever reason, you are unable to join the live webcast on the day, you will be able to watch the recording, complete your evaluation and quiz and retrieve your certificate at a later date before the end of the three month viewing period.
Reminders for all events are sent two weeks, one week, one day and one hour prior.
Objectives
Learning objectives of this training:
Awareness of the wide-ranging impacts of the climate emergency on mental health.
Insight into how the climate emergency is being encountered in therapeutic contexts
Explore key considerations and practical strategies for offering effective therapeutic support
Identify protective factors and generative responses for these times
"Develop your knowledge and skills for becoming a climate-emergency aware therapist by supporting people to cope with difficult emotions, find their way to life-affirming action, and engage the imagination with generative possibilities" Merle Conyer
How Will you Benefit From This Training?
Become informed about ways that the climate emergency may be encountered in your therapeutic context
Develop your capacity to support people experiencing climate related distress and to find ways towards coping, meaningful responses and actions
Increase your knowledge and skills to work as a climate-emergency aware therapist
Outline
Morning Session 9:00am - 12:45pm
(includes a short morning tea break)
Consider the climate emergency through an intersectional lens, including who in our community is most at risk
Diversity of mental health concerns arising from the climate emergency
Language that links psychological distress and wellbeing with the state of our world and our connection to it
Responding effectively to clients who present with climate related distress
Afternoon Session 1:30pm - 4:45pm
(includes a short morning tea break)
Positioning of hope and meaning
Honouring grief as an expression of deep caring that can motivate values-aligned action
Protective factors and generative responses
Implications for therapeutic practice
Target Audience
Mental health, pastoral care, social work and community services professionals
Venue information
COVID-19 AND YOUR SAFETY


Our venue is registered with Service NSW as a 'Covid Safe' venue.
You will be required to checkin via our QR code and to abide by the safety measures current at the time and in line with public health orders. These will be advised in your pre-event reminder/information emails.
In the interest of everone's safety, PDP reserves the right to deny entry to any participant who is unable to follow the current COVID safety plans.
ACCESSIBILITY
This venue offers wheelchair access from the Brown Street entrance.
PUBLIC TRANSPORT
4 minute walk from Chatswood train/metro/bus interchange
PARKING
Links to reasonable early-bird parking close to the venue:
https://www.secureparking.com.au/en-au/car-parks/australia/new-south-wales/sydney/lower-north-shore-and-northern-beaches/zenith-centre-car-park
https://www.secureparking.com.au/en-au/car-parks/australia/new-south-wales/sydney/lower-north-shore-and-northern-beaches/12-help-street-car-park
NOURISHMENT
All day tea, coffee and chilled water are provided.
If you have not ordered lunch with your registration, we have a fridge and two microwave ovens should you wish to bring your own food.
The venue has a cafe on the ground floor and is surrounded by cafes and restaurants including an extensive food hall above the Chatswood Interchange.
ACCOMODATION
Mantra Hotel is next door to the venue: website here
Meriton Suites is a 4 minute walk from the venue: website here
Webcast Schedule
Morning Session
9:00am - 12:30pm (includes 15 minute break at 10:30am)
Lunch Break
12:30pm - 1:00pm
Afternoon Session
1:00pm - 4:30pm (includes 15 minute break at 2:45pm)