Description
Schema therapy was initially developed by Jeffery Young for those clients that did not respond to traditional CBT. Treatment trials have consistently shown Schema Therapy to be an effective treatment for complex cases and those that might attract diagnosis of personality disorder. In this workshop, participants will learn the core concepts that underpin schema therapy practice; the interplay between core emotional needs, and the development of Early Maladaptive Schemas and Coping Styles. Participants will also learn how to incorporate schema concepts into their approach to assessment and case conceptualization of 'tough cases'. The course will also introduce the core approach to schema change/ interventions including cognitive and behavioral techniques for schema change, but also the experiential (e.g. Imagery Rescripting) and limited parenting techniques that make the schema model such a powerful approach. Registrants will come away having been exposed to concrete strategies for helping heal clients through corrective emotional experiences, within an attachment based framework.
Faculty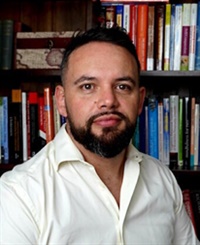 ---
Robert Brockman is a clinical psychologist and researcher living and working out of Sydney, Australia. Rob has extensive experience lecturing and supervising on Clinical Psychology Masters programs (Western Sydney University; University of Technology) and was a full-time Research Fellow (Psychology) from 2017-2020 (Australian Catholic University). Since 2014, Rob has regularly provided Schema Therapy Training events across Australia, New Zealand, Europe, and South-East Asia, and has trained over 2000 therapists in the schema therapy approach. In 2018 Rob co-authored a new schema therapy book Contextual Schema Therapy, and is lead author of the upcoming release "Cambridge Guide to Schema Therapy", due for publication early 2022.
---
Registration Details
Face-to-Face registration
Fee: $249
$29 to purchase and keep the recording of this event.
Tea and coffee are included. Food may be purchased on the ground floor or from the many surrounding cafes.
You will need to sign in on arrival to be eligible for an Attendance Certificate.
Your attendance certificate for 7 hours of face-to-face, active training can be retrieved on completion of your evaluation via your login account.
A hard copy of notes and resources will be available to you on arrival at this event.
If for whatever reason, you are unable to attend this live event on the day, your registration will be transferred into the live interactive webcast of this event with three month's access to the recording.

N.B.

Face to face participants are required to comply with

COVID

safety measures as outlined by the venue and

PDP

.




Details of the measures current at the time and in line with public health orders will be advised in your pre-event reminder/information emails.




The venue and

PDP

reserve the right to deny entry to any participant who chooses not to follow

COVID

safety plans.
Reminders for all events are sent two weeks, one week, one day and one hour prior.
Objectives
Learning objectives of this training:
Understand the central concepts underpinning the "Basic Schema Model" - the Interplay between needs, schemas, and coping styles.
Understand the concept of the 18 Schemas, how they commonly present, and how they can be integrated into your assessment and case formulation.
Understand the evidence base/ support for the use for schema therapy for complex cases.
Gain some self- awareness of your 'Own Schemas'.
Understand how to use psychometric approaches (e.g. the YSQ) and experiential methods (e.g. imagery) for schema therapy assessment.
Understand the basics of schema intervention including how to apply (a) limited reparenting, (b) Experiential interventions, (c) Cognitive Strategies, and (d) Behavioral pattern breaking strategies.
Understand the basics of the 'schema mode' concept.
"Learn about schemas and schema change techniques that are designed to create Corrective Emotional Experiences." Robert Brockman
How you will benefit from attending this training:
Learn proven conceptualisation approach and strategies (based on Schema Therapy) for assessment and intervention of complex cases.
Learn how to integrate attachment-based principles to provide a 'limited reparenting' context to the therapeutic relationship.
Learn the basics of experiential methods for change including Chairwork and Imagery Rescripting.
Outline
Morning Session (includes a short morning tea break)
Introduction to the Evidence Base for Schema Therapy
Historical development of Schema Therapy
Foundations of Schema Theory: Core Emotional Needs and the 18 Early Maladaptive Schemas
Schema Coping Styles
Assessment and Formulation in Schema Therapy
Afternoon Session (includes a short afternoon tea break)
Introduction to Schema Therapy Interventions Phase
Limited Reparenting Techniques
Experiential Techniques in Schema Therapy
Chairwork Dialogues in Schema Therapy
Introduction to Imagery Rescripting
The Mode Model for Complex Cases
Target Audience
This seminar has been designed to extend the clinical knowledge and applied skill of Counsellors, Psychotherapists, Psychologists, Social Workers, Community Workers, Mental Health Nurses and Psychiatrists.
Webcast Schedule
Morning Session
9:00am - 12:45pm
Includes a 15 minutes break at 10:45am
Lunch Break
12:45pm - 1:45pm
Afternoon Session
1:45pm - 5:00pm
Includes a 15 minutes break at 3:15pm
Location
The Johnson Brisbane - Art Series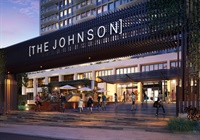 477 Boundary Street, SPRING HILL, BRISBANE, QLD 4000, Australia
+61 1300 092 875
all.accor.com