Description
On this one-day workshop, participants will have exposure to a very brief historical roots of Solution Focused Brief Therapy (SFBT) and the key pioneers, followed by theoretical foundations and how it differs from other therapies: present and goal focused, and on the person, not the problem etc. There are definite advantages to SFBT, especially when sessions are limited and these will be presented and discussed along with some of the disadvantages of SFBT.
Problems are not a focus in SFBT, but rather a guide to goal-clarification and goal-setting. We will then look at the role of the therapist and how it differs from other therapies.
By the end of the workshop, participants will be familiar with the theoretical model and be able to successfully utilise SFBT interventions in their own style of counselling/therapy or as a stand-alone SFBT model.
The main focus will be the practical application of the theory and interventions to a therapeutic situation. Participants will be introduced to the major techniques of SFBT: How to conduct the first session; Clarifying and Setting Goals, the Miracle Question, Scaling, Coping and Exceptions.
Feedback from Ari's recent presentations of this training:
"This was an excellent workshop – accessible enjoyable. Can't wait to use this with my clients."
"A very engaging and beneficial workshop - thank you Ari!"
"Great! Relevant! Applicable! Enjoyable! Thank you!"
"I thoroughly enjoyed this workshop and see so many uses for this approach with my clients. The practical sessions were especially valuable."
"I really appreciated the way Ari engaged the entire group in a respectful way. He made learning enjoyable and highly interactive. I finished today feeling very enthused about integrating these skills into my work with clients."
"This was fun and made learning the skills so easy – more from Ari please!"
Faculty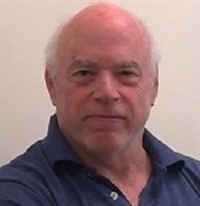 Dr
---
Ari Badaines, Ph.D. is a clinical psychologist who trained in the United States. In 1980 he obtained a post-doctoral fellowship with the National Institute of Mental Health in Washington, DC where he studied Group Therapy, Family and Couple Therapy. Later, he undertook further training at the Institute for Family Therapy in London. Ari has been a consultant to numerous organisations including Relate in the UK, Richmond Fellowship and Youth-in-Search in Australia. He has taught at various universities in the USA, UK, and Australia. He was twice a keynote speaker for the annual conference of Marriage Guidance Counsellors (now Relationships) in the UK. In 2015, Ari led a two-day workshop for the Psychological Society of Ireland on 'Action Techniques with Individuals and Couples' which was so positively received that he has been invited back each year since to present on couples and family therapy. He is renowned as an engaging and popular presenter for PDP and for several European organisations. He has been in private practice for over 45 years, and has led workshops in over twenty countries on group therapy, couple and family therapy, and a variety of trainings on individual therapy including Gestalt therapy, Psychodrama, Solution-focused brief therapy, and Action-Methods.
---
Additional Info
Program Information
Event Schedule
Morning Session
9:00am - 12:30pm (includes 15 minute break at 10:30am)
Lunch Break
12:30pm - 1:00pm
Afternoon Session
1:00pm - 4:30pm (includes 15 minute break at 2:45pm)
Registration Details
Face-to-Face registration
Fee: $249
$29 to purchase and keep the recording of this event.
Tea and coffee are included and food may be purchased from the many surrounding cafes or you can order a fresh lunch as part of your registration.
You will need to sign in on arrival to be eligible for an Attendance Certificate.
Your attendance certificate for 7 hours of face-to-face, active training can be retrieved on completion of your evaluation via your login account.
A soft (digital) copy of notes and resources will be available in your account indefinitely and you may also purchase a hard (print copy) as part of your registration.
If for whatever reason, you are unable to attend this face-to-face event on the day, your registration will be transferred into the live interactive webcast of this event with three month's access to the recording.
N.B. COVID SAFE HEALTH ORDERS
We operate from registered Covid-Safe venues and are committed to your safety.
Our operations and procedures are continually updated to ensure we comply with all relevant health orders.
We will communicate any changes to health orders to you as soon as they are available to us.
We ask for and appreciate your cooperation in complying with the orders.
In the interests of everyone's safety, we ask that you notify our team if you are unable to comply with the current orders. We can then offer you a transfer to an option to ensure you are can complete your training.
Live Interactive Webcast or Webinar Registration
Fees: $199 Primary viewer (includes three month's access recording of the event.
$99 Additional viewer (must watch on same device as primary viewer)
$29 Purchase lifetime access to the recording (available to primary viewer only)
Your attendance certificate for 7 hours of live, interactive training can be retrieved on completion of the evaluation and quiz via your account.
A soft (digital) copy of all resources will remain in your account indefinitely.
A recording of this event will be available in your account approximately three weeks after the live event and will remain available for a full three months. You will receive an email notification when the recording becomes available for viewing.
If for whatever reason, you are unable to join the live webcast on the day, you will be able to watch the recording, complete your evaluation and quiz and retrieve your certificate at a later date before the end of the three month viewing period.
Reminders for all events are sent two weeks, one week, one day and one hour prior.
Objectives
Learning objectives of this training:
Become familiar with the core concepts of Solution Focused Therapy (SFBT.)
Be able to conceptualise problems using SFBT model.
Distinguish the therapeutic goals in SFBT.
Identify the Therapists role in SFBT.
Understand SFBT interventions and their application in therapy.
"By attending this workshop, you will add a whole range of interventions to your repertoire that will enhance the effectiveness of your therapy, especially, but not exclusively to session-limited therapies. Many of the techniques are easy to learn and apply, and by attending, you are likely to feel confident not just in applying them, but comfortable with their effectiveness, and with a greater understanding of the methodology and thinking behind SFBT." Dr Ari Badaines
How will you benefit from attending this training?
Acquire a strong understanding of SFBT, its key concepts and how it differs from other therapies.
Become cognizant of the major techniques and be confident in their application and effectiveness by having the opportunity to be both a SFBT client and therapist in role-plays of real problems.
Be aware of how these techniques may be applied to couple and family therapy.
Outline
Morning Session (includes a short break)
History and key pioneers of SFBT; Theoretical Framework and core concepts; How SFBT differs from other therapies; Role of the therapist in SFBT.
Discussion and demonstration of each of the following techniques, followed by participants' application through role plays: Clarifying and Setting Goals; Use of the Miracle Question and variations of the Miracle Question. The meaning of 'Resistance' in SFBT and its management.
Afternoon Session (includes a short break)
Introduction to Scaling, Exceptions, and Homework and their application to SFBT.
Demonstration and questions.
Participants will conduct simulated sessions using all the concepts and key interventions of SFBT. Application of SFBT to couple and family therapy.
The training will end with opportunity for questions and concerns.
Target Audience
This seminar has been designed to extend the clinical knowledge and applied skill of Counsellors, Psychotherapists, Coaches, Psychologists, Hypnotherapists, Social Workers, Community Workers, Mental Health Nurses and Psychiatrists.
Venue information
COVID-19 AND YOUR SAFETY


Our venue is registered with Service NSW as a 'Covid Safe' venue.
You will be required to checkin via our QR code and to abide by the safety measures current at the time and in line with public health orders. These will be advised in your pre-event reminder/information emails.
In the interest of everone's safety, PDP reserves the right to deny entry to any participant who is unable to follow the current COVID safety plans.
ACCESSIBILITY
This venue offers wheelchair access from the Brown Street entrance.
PUBLIC TRANSPORT
4 minute walk from Chatswood train/metro/bus interchange
PARKING
Links to reasonable early-bird parking close to the venue:
https://www.secureparking.com.au/en-au/car-parks/australia/new-south-wales/sydney/lower-north-shore-and-northern-beaches/zenith-centre-car-park
https://www.secureparking.com.au/en-au/car-parks/australia/new-south-wales/sydney/lower-north-shore-and-northern-beaches/12-help-street-car-park
NOURISHMENT
All day tea, coffee and chilled water are provided.
If you have not ordered lunch with your registration, we have a fridge and two microwave ovens should you wish to bring your own food.
The venue has a cafe on the ground floor and is surrounded by cafes and restaurants including an extensive food hall above the Chatswood Interchange.
ACCOMODATION
Mantra Hotel is next door to the venue: website here
Meriton Suites is a 4 minute walk from the venue: website here
Location