Description
SUPERVIDERE (Latin: to oversee, inspect). BECOME A BRILLIANT 'SUPERVIDERER' ON THIS ONE- DAY SUPERVISION WORKSHOP Led by Ari Badaines, PhD, Clinical Psychologist
Many mental health professionals become supervisors without any formal preparation for the role and they either use as a model the supervision they received, or develop their own model. This workshop combines some theoretical material including Hawkins' and Shohet's model of supervision with very practical information regarding the tasks of the supervisor, what are the attributes and skills of effective supervisors as well as some of the pitfalls and risks that supervisors can fall into.
The workshop will also provide attendees very concrete guidance as to what to focus on during a supervision session, useful questions to guide the supervisee; it also provides detailed suggestions on establishing reflective practice skills (an analysis of a session that gives information to the supervisee that enhances the decision-making process and enables them to have a clearer understanding of their own strengths and weaknesses) as well as identifying transference and counter-transference issues. The latter part of the day attends to examination of transference, counter-transference and parallel process (what is happening in the therapy is similarly happening in supervision) issues that can be utilised to enhance therapeutic outcomes.
The workshop is primarily practical in nature to the extent that participants will have ample opportunity to practice the material in dyads and triads to complement and 'ground' the material presented. Ari will also demonstrate the material in constructed role plays. Specific exercises will be provided to those attending on-line, although for maximum learning, it is suggested that on-line attendees have another counsellor/therapist present if possible.
Faculty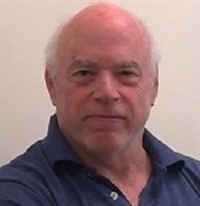 Dr
---
Ari Badaines, Ph.D. is a clinical psychologist who trained in the United States. In 1980 he obtained a post-doctoral fellowship with the National Institute of Mental Health in Washington, DC where he studied Group Therapy, Family and Couple Therapy. Later, he undertook further training at the Institute for Family Therapy in London. Ari has been a consultant to numerous organisations including Relate in the UK, Richmond Fellowship and Youth-in-Search in Australia. He has taught at various universities in the USA, UK, and Australia. He was twice a keynote speaker for the annual conference of Marriage Guidance Counsellors (now Relationships) in the UK. In 2015, Ari led a two-day workshop for the Psychological Society of Ireland on 'Action Techniques with Individuals and Couples' which was so positively received that he has been invited back each year since to present on couples and family therapy. He is renowned as an engaging and popular presenter for PDP and for several European organisations. He has been in private practice for over 45 years, and has led workshops in over twenty countries on group therapy, couple and family therapy, and a variety of trainings on individual therapy including Gestalt therapy, Psychodrama, Solution-focused brief therapy, and Action-Methods.
---
Registration Details
Live Interactive Webcast registration
Fees: $199 Primary viewer (includes three month's access recording of the event.
$99 Additional viewer (must watch on same device as primary viewer)
$29 Purchase lifetime access to the recording (available to primary viewer only)
Your attendance certificate for 7 hours of live, interactive training can be retrieved on completion of the evaluation and quiz via your account.
A soft copy of all resources will remain in your account indefinitely.
A recording of this event will be available in your account approximately three weeks after the live event and will remain available for a full three months. You will receive an email notification when the recording becomes available for viewing.
If for whatever reason, you are unable to join the live webcast on the day, you will be able to watch the recording, complete your evaluation and quiz and retrieve your certificate at a later date before the end of the three month viewing period.
Reminders for all events are sent two weeks, one week, one day and one hour prior.
Objectives
Learning Objectives: In a few words: Become a Super Supervidere
Have a practical understanding of the tasks of the supervisor and what makes for effective supervision to guide your practice.
Apply the attributes and skills of great supervisors and avoid the pitfalls that reduce supervisory impact.
Know what to focus on during a session and what questions to ask to give the supervisory session structure and maximum benefit.
Become aware of and utilize transference, counter-transference, and parallel process to bring a clearer understanding for the supervisee of their processes and emotional reactions in both therapy and supervisory sessions that will enhance reflective practice .
Outline
Morning Session (includes a short morning tea break)
Tasks, Attributes, and Skills Of Supervisors

Introduction to Hawkins' and Shohet's Model of Supervision and Intervention Strategies.

Application via Demonstrations and practice sessions.
Afternoon Session (includes a short afternoon tea break)
The focus of a supervisory session and what questions to ask to give shape and structure to the session.
Reflective practice: what it is and how to use it; managing difficulties that may arise in reflective practice.
Parallel process, transference and counter-transference and how they can clarify issues in both the therapeutic and supervisory relationships. The use of Action Techniques (Empty chair) to enhance exploration of these issues.
​Evaluation and quiz - your payment includes a quiz which when completed with a minimum of 80% correct answers, will enable you to download your Attendance Certificate.
To complete the quiz, please log into your account at pdp-catalogue.com.au and click the orange "Certificate" button under the program's title.
For live webcasts, post-tests must be completed within one month of viewing the program.
Target Audience
This seminar has been designed to extend the clinical knowledge and applied skill of Counsellors, Psychotherapists, Coaches, Psychologists, Social Workers, Mental Health Nurses and Psychiatrists wishing to develop further as a supervisor.
Webcast Schedule
Morning Session
9:00am - 12:45pm
Includes a 15 minutes break at 10:45am
Lunch Break
12:45pm - 1:45pm
Afternoon Session
1:45pm - 5:00pm
Includes a 15 minutes break at 3:15pm