Description
This workshop encourages supervisors to examine their practice of supervision. Specifically, the aim is to raise your awareness of your own practice with supervisees through understanding your priorities and decision-making during supervision. You will utilise both Hawkins & Shohet's 'Seven-Eyed Supervision: A Process Model' and Heron's 'Six Categories of Intervention', within a matrix to help you identify your current approach to supervision. This matrix allows both recognition of your patterns of intervention used and potential areas of growth as a supervisor. This workshop also provides a space for you to appraise your engagement and relationship to your supervisees and to further tailor your interventions with consideration of your supervisees abilities and level of confidence as a practitioner. By applying these models and processes you will have the opportunity to enhance your awareness of your supervisory practice and target the most suitable interventions for your supervisees aiding their development and awareness as a practitioner.
Faculty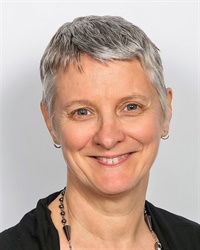 PhD, MA (Couns), Dip Hom, BSc.
---
Dr Elizabeth Anne Riley, (PhD MACouns BSc) is a Sydney-based counsellor and supervisor with a PhD titled: "The Needs of Gender-Variant Children and Their Parents." Having worked with the trans community for over 20 years, Dr Riley provides gender specific support and counselling to parents of trans children, youth and adults, clinical supervision to practitioners, academic PhD & Masters supervision for student trans research, professional development to schools, clinicians and other service providers. Dr Riley has 18 publications, including 4 book chapters. She was a founding member of the Australian Professional Association for Transgender Health (AusPATH), is a Professional Clinical member and Certified Provider of the World Professional Association for Transgender Health (WPATH) and a media spokesperson on behalf of the transgender community. She is also an accredited clinical supervisor with the Psychotherapy and Counselling Federation of Australia (PACFA) and with the Australian Association of Supervisors (AAOS).
---
Registration Details
Registration fee:  $199 Lifetime access to the video and the resources Attendance Certificate for 6 hours of interactive training.   This seminar provides 6 hours for CPD points.    You will need a steady internet connection, and a device such as a computer, tablet or phone upon which to view and participate.
Objectives
Learning objectives of this training:
Identify areas for enhancement in your work with supervisees
Discover your own ability to strengthen and enhance your supervisory approach
Apply Hawkins & Shohet's seven-eyed supervision model
Apply Heron's six categories of intervention
Integrate both models to generate and establish a useful approach to supervision.
"Engage in a process of enquiry and application that will enhance your awareness of your supervisory practice while learning new supervisory skills."
Dr Elizabeth Anne Riley
How will you benefit from attending this training?
Outline
Session 1:
Seven-eyed Supervision Model.
Heron's six categories of intervention.
Session 2:
Applying both models to case studies and your practice.
​Evaluation and quiz - your payment includes a quiz which when completed with a minimum of 80% correct answers, will enable you to download your Attendance Certificate.
To complete the quiz, please log into your account at pdp-catalogue.com.au and click the orange "Certificate" button under the program's title.
Target Audience
This seminar has been designed to extend the clinical knowledge and applied skill of Counsellors, Psychotherapists, Coaches, Psychologists, Social Workers, Mental Health Nurses and Psychiatrists.