Description
This workshop aims to provide practical advice and resources for both the assessment of trans youth and the writing of reports for medical and surgery intervention in the treatment of gender dysphoria. A brief summary and focus on language and childhood gender dysphoria will be followed by the key aspects and process of assessment for gender dysphoria including the Gender Feeling Amplitude. Emphasis will be placed on the gathering of relevant history and information necessary to determine the severity of gender dysphoria, the necessity of treatment and possible interventions. Inclusion and support for parents during the assessment will be explained as well as collaboration with parents for interventions. Requirements of letters for endocrinologists and surgeons will be covered with examples to exhibit how evidence sourced from the assessment is used to meet the criteria using both the Australian Standards of Care & Treatment Guidelines: For trans and gender diverse children & adolescents, as well as the World Professional Association for Transgender Health's Standards of Care (V7). The assessment will cover youth (assigned either female or male at birth) seeking hormonal interventions or surgery. Also covered will be how to determine whether hormonal and or surgical treatment is in the best interests of the client. Clips of an assessment video will be shown to demonstrate aspects of the assessment process and exercises will be provided to allow you to develop your skills in transferring knowledge from the assessment to the evidence required in writing reports. You will also be guided to resource services for trans clients in your state/territory. Guidance and advice for schools will also be included in this workshop. Please bring your questions to allow a client-focused discussion for the final segment of the day.
Faculty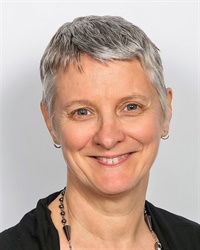 PhD, MA (Couns), Dip Hom, BSc.
---
Dr Elizabeth Anne Riley, (PhD MACouns BSc) is a Sydney-based counsellor and supervisor with a PhD titled: "The Needs of Gender-Variant Children and Their Parents." Having worked with the trans community for over 20 years, Dr Riley provides gender specific support and counselling to parents of trans children, youth and adults, clinical supervision to practitioners, academic PhD & Masters supervision for student trans research, professional development to schools, clinicians and other service providers. Dr Riley has 18 publications, including 4 book chapters. She was a founding member of the Australian Professional Association for Transgender Health (AusPATH), is a Professional Clinical member and Certified Provider of the World Professional Association for Transgender Health (WPATH) and a media spokesperson on behalf of the transgender community. She is also an accredited clinical supervisor with the Psychotherapy and Counselling Federation of Australia (PACFA) and with the Australian Association of Supervisors (AAOS).
---
Registration Details
Live Interactive Webcast registration
Fees: $199 Primary viewer (includes three month's access recording of the event.
$99 Additional viewer (must watch on same device as primary viewer)
$29 Purchase lifetime access to the recording (available to primary viewer only)
Your attendance certificate for 7 hours of live, interactive training can be retrieved on completion of the evaluation and quiz via your account.
A soft copy of all resources will remain in your account indefinitely.
A recording of this event will be available in your account approximately three weeks after the live event and will remain available for a full three months. You will receive an email notification when the recording becomes available for viewing.
If for whatever reason, you are unable to join the live webcast on the day, you will be able to watch the recording, complete your evaluation and quiz and retrieve your certificate at a later date before the end of the three month viewing period.
Reminders for all events are sent two weeks, one week, one day and one hour prior.
Objectives
Learning objectives of this training:
Requirements of assessment for determining gender dysphoria
Application of the Gender Feeling Amplitude (Riley, 2017).
Determination of suitable interventions for clients presenting with gender dysphoria
Inclusion of parents to enable interventions that prioritise gender well-being in their child
Criteria and information required for reports to endocrinologists and surgeons in the treatment of gender dysphoria.
Advice for schools
"Provide complete support and treatment for your trans clients by learning how to write reports for hormones and surgery" Dr Elizabeth Anne Riley
How will you benefit from attending this training?
Know how to assess youth for gender dysphoria, including parents.
Develop confidence in writing reports for clients with gender dysphoria.
Be ready to provide guidance for schools on their role in supporting students
Outline
Morning Session (includes a short morning tea break)
Current language and summary of childhood gender dysphoria.
Process of assessment for gender dysphoria.
What are we looking for?
First things first: interviewing parents.
How to apply the Gender Feeling Amplitude.
Assessment of youth, including video.
Afternoon Session (includes a short afternoon tea break)
Video: Assessment of youth
Interventions and inclusion/collaboration with parents.
Criteria for the report.
Aspects of the interview relevant to the report.
Report writing.
Advising schools.
Your questions.
​Evaluation and quiz - your payment includes a quiz which when completed with a minimum of 80% correct answers, will enable you to download your Attendance Certificate.
To complete the quiz, please log into your account at pdp-catalogue.com.au and click the orange "Certificate" button under the program's title.
For live webcasts, post-tests must be completed within one month of viewing the program.
Target Audience
Pychologists, Counsellors and Social Workers with some experience supporting people with gender dysphoria.
Webcast Schedule
Morning Session
9:00am - 12:45pm
Includes a 15 minutes break at 10:45am
Lunch Break
12:45pm - 1:45pm
Afternoon Session
1:45pm - 5:00pm
Includes a 15 minutes break at 3:15pm