Description
Trauma no matter it's origins, changes the body. Grace, aliveness, energy, emotional expression and cognitive flexibility became inhibited. The effect of trauma on the body however is not a life sentence. With the development of compassionate observation skills and sensitively applied somatic interventions, the body can be changed again. It's inherent aliveness restored.
In the past decades therapists have been inundated with theory and research about the impact of trauma on normal human functioning. Translating this theory into practice allowing for the individuality of each client is not always clear and straightforward.
This workshop will teach participants ways to assess the suitability of a selection of somatic interventions for repairing or healing the impact of trauma in the body. Time will also be allocated to practise the application of some of these interventions to address ANS dysregulation and the Trauma Survival Strategies: Attach / Cry for help, Collapse / Submit and Please & Appease.
To enhance your learning and integration of the material the workshop will be experientially based so do come prepared to fully participate.
Faculty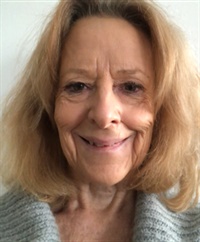 ---
Narelle McKenzie is the Director and a Senior trainer of the Australian Radix Body Centered Training Centre and the Radix Institute, North America, which offers a three-year training program in Radix Body Centered Psychotherapy. She is a registered psychologist with over forty years experience working in private practice with adults, adolescents, families, couples and groups. She has a Masters in developmental psychology and extensive experience and training in psychotherapy and psychology. As part of her private consultancy Narelle has led experiential and training workshops on Embodied Psychotherapy throughout Australia, the USA and the UK. She is a Clinical Member of the Australian Psychotherapy and Counselling Association (PACFA) Register, a PACFA accredited psychotherapy supervisor, an accredited supervisor for Psychology, a member of the United States Association of Body Psychotherapists as well as a member of Peer Review Committee for the International Journal of Body Psychotherapy.
---
Registration Details
Live Interactive Webcast or Webinar Registration
Fees: $199 Primary viewer (includes three month's access recording of the event.
$99 Additional viewer (must watch on same device as primary viewer)
$29 Purchase lifetime access to the recording (available to primary viewer only)
Your attendance certificate for 7 hours of live, interactive training can be retrieved on completion of the evaluation and quiz via your account.
A soft (digital) copy of all resources will remain in your account indefinitely.
A recording of this event will be available in your account approximately three weeks after the live event and will remain available for a full three months. You will receive an email notification when the recording becomes available for viewing.
If for whatever reason, you are unable to join the live webcast on the day, you will be able to watch the recording, complete your evaluation and quiz and retrieve your certificate at a later date before the end of the three month viewing period.
Reminders for all events are sent two weeks, one week, one day and one hour prior.
Objectives
Learning objectives of this training:
Deepen their understanding of the impact of trauma on the body - structurally and energetically
Discover different ways to 'read the body'
Identify signs that a client is not embodied
Broaden their ability to deepen client's sense of embodiment and engagement
Apply some somatic interventions to enable clients to stay regulated
Discover how their own relationship with their somatic processes contributes to the processes of their clients.
"The effect of trauma on the body is not a life sentence." Narelle McKenzie
How will you benefit from attending this training?
Deepen their understanding of ways to bring the body into the therapy room.
Broaden their range of practical somatic interventions that are effective and the differing therapeutic purpose underpinning them.
Gain increased awareness of how their somatic processes influence the client therapeutic interaction and how to address this effectively in session.
Outline
Morning Session (includes a short break)
Welcome of participants and gain information about their experience in this area.
Brief theoretical presentation of the impact of trauma on the body - energetically and physically.
Use case studies and some simple experiential exercises to convey this.
Teach participants which significant aspects of the body functioning to pay attention to in their own and their client's process to enable them to assess the appropriateness of interventions.
Afternoon Session (includes a short break)
Work in small groups or pairs with the specific aim of applying what was taught in the morning session so as to :
deepen client's body awareness or mindfulness,
implement some somatic corrective experiences to different trauma experiences
work effectively with the here and now relationship based on what is being experienced by the 'therapist' and what is being observed.
Apply some of the above to case examples brought forward by the group
Evaluation and quiz - your payment includes a quiz which when completed with a minimum of 80% correct answers, will enable you to download your Attendance Certificate.
To complete the quiz, please log into your account at pdp-catalogue.com.au and click the orange "Certificate" button under the program's title.
Target Audience
This seminar has been designed to extend the clinical knowledge and applied skill of Psychologists, Counsellors, Psychotherapists, Coaches, Social Workers and Psychiatrists.
There will be a brief summary of the theories around Trauma and how they relate to the Body in the first session and reference will be made to them during the course of the day but full knowledge of at least some of these theories will be assumed. eg neurobiology, neuroscience and attachment as presented by Schore, Siegel, Van der Kolk, Badenoch Rotschild, Porges.
Webcast Schedule
Morning Session
9:00am - 12:30pm (includes 15 minute break at 10:30am)
Lunch Break
12:30pm - 1:00pm
Afternoon Session
1:00pm - 4:30pm (includes 15 minute break at 2:45pm)