Description
Dizziness is very common in primary care settings, neuro-otological practices and the general population. Research reveals that 15-20% of patients seen in neurology and ENT (ear, nose and throat) clinics have dizziness and related symptoms that are maintained by psychological factors. A syndrome, involving dizziness or rocking, unsteadiness and sensitivity to motion stimuli was first described in the 1990s, and has been subsequently named 'Persistent Postural Perceptual Dizziness'- PPPD. The condition is typically triggered by physical events (such as rotational vertigo, flu or whiplash) or episodes of panic. Once initiated, it is perpetuated by anxiety and hypervigilance. As sufferers seek to protect themselves, they unwittingly use strategies that maintain or exacerbate the disorder.
People with PPPD are frequently referred to mental health practitioners, but many are unfamiliar with how to treat the condition. This webinar will provide information on characteristics that predispose individuals to developing psycho-physiological dizziness, and factors that contribute to its perpetuation. A psychological treatment model based on CBT will be described and clinical examples will be discussed. Components of treatment include formulation, education, behavioural experiments, exposure, 'surfing' the symptoms and identifying and challenging metacognitive beliefs. Participants will learn specific tools and will receive handouts to assist in treatment.
Faculty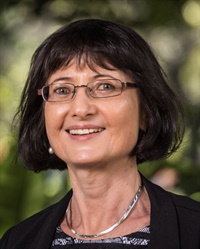 ---
Dr Sarah Edelman is a clinical psychologist, author and trainer. She has worked in psychology for over 25 years, originally as researcher in health psychology, and subsequently as a lecturer at the University of Technology Sydney.
Sarah now works as a psychologist in private practice, dealing mainly with anxiety disorders. She also conducts training programs for mental health professionals, government and business organisations. Sarah ran a program on Cognitive Behaviour Therapy (CBT) at Sydney University Centre for Continuing Education for over 20 years, and has been facilitating programs for the Black Dog institute since 2006.
She has published many articles in professional and mainstream journals, and is a regular guest on ABC radio. She has authored three books, including 'Change your Thinking', which is a best seller in the self-help genre. Her most recent book 'No Worries' is a self-help book for overcoming worry and generalised anxiety disorder.
---
Registration Details
Registration fee: $66
Attendance Certificate for 2 hours of interactive training.
This seminar provides 2 hours for CPD points.
You will need a steady internet connection, and a device such as a computer, tablet or phone upon which to view and participate.
Objectives
Learning objectives of this training:
Recognise key features of PPPD and diagnose the condition among clients they encounter.
Educate clients with PPPD on the underlying mechanisms that feed the self-perpetuating cycle of dizziness and anxiety, and provide strategies to help them break the cycle.
Describe key features of a CBT model for the treatment of PPPD
"Although psychogenic dizziness is very common, many mental health practitioners have no idea how to treat it. Patients have frequently seen several medical and mental health practitioners, and ended up more confused than ever. To help these individuals, therapists need to recognise features of psychogenic dizziness, understand the underlying processes that maintain it, and know how to treat it. The session will equip you to help these patients." Sarah Edelman PhD
How will you benefit from attending this training?
Develop a deeper understanding of somatic conditions, and the relationship between psychological factors and physical symptoms.
Learn to recognise signs that particular physical symptoms are influenced by psychological factors, and demonstrate this relationship to clients.
Familiarise themselves with an evidence based treatment approach for PPPD.
Outline
Session One
The relationship between dizziness and anxiety
Somatisation in psychiatric disorders
PPPD defined
Evaluated treatments
Assessment of PPPD
Components of CBT treatment model.
Session Two
Specific treatment strategies:
Psycho-education and case formulation
Behavioural experiments
Address specific threat perceptions
Exposure exercises
'Symptom surfing'
Identify and challenge metacognitive beliefs
Evaluation

and quiz - your payment includes a quiz which when completed with a minimum of 80% correct answers, will enable you to download your Attendance Certificate.
To complete the quiz, please log into your account at pdp-catalogue.com.au and click the orange "Certificate" button under the program's title.
Target Audience
This webinar has been designed to extend the clinical knowledge and applied skill of Counsellors, Psychotherapists, Coaches, Psychologists, Hypnotherapists, Social Workers, Community Workers, Mental Health Nurses and Psychiatrists.