Description
We have all felt trapped by conflicting desires and we often meet with clients who have a very strong motivation to move in one direction, but they are continually drawn away. This state is often experienced as "stuck". In IFS we see it as a polarization between two parts that each believe the other is wrong.
"The length and difficulty of treatment in IFS is governed not by symptom severity but by the degree of polarization, distrust in Self-leadership and the client's level of burdening." Richard Schwartz, Internal Family Systems, 2nd Ed, 2020, p60.
Symptoms are the coping strategies of Parts trying to protect clients from emotional and psychological pain. When Parts are polarized, it means they are opposed to each other. We see this in our therapy rooms when clients are indecisive, ambivalent or hold two seemingly opposing beliefs. Polarizations tend to be an overcorrection. Polarizations are not uncommon; we all experience them to some degree or other. Exercise or rest. Eat or diet. Leave or stay.
Internal Family Systems (IFS) therapy, one of the fastest-growing approaches to psychotherapy, has a specific protocol for working with polarizations that differentiates and empowers the parts that can leave us feeling stuck. IFS enhances mindful awareness and self-compassion through getting to know Parts in a methodical yet intimate way providing a framework for restoring a sense of worthiness and self-trust.
The Benefits of IFS for therapists:
IFS offers a consistent way to respectfully enter and respond to a clients' inner ecology without a need to interpret, pathologize or diagnose.
IFS supports symptom reduction leading to improved functioning for clients through releasing, rather than overriding, maladaptive beliefs and behaviours.
IFS supports client self-healing, re-establishing the Self to Part relationship developing the skills of self-awareness and self-compassion.
IFS advances treatment by:
Working with parts rather than trying override them.
Supporting the development of mindful self-awareness and self-compassion.
Encouraging clients to attend to their Parts between sessions improving affect regulation and self-efficacy.
Faculty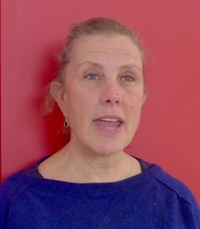 ---
Jen Nield is a family therapist working both in the community sector and in private practice. She is an experienced group facilitator and has written multiple group programs that are now being used widely throughout Victoria. Jen has worked extensively in the family violence sector providing individual, couple and family therapy to both people who have used violence and those who have been violated. Jen is now working in the Alcohol and Other Drug sector and providing IFS training to AOD workers. Jen has a history of working with adolescents both in psychiatric inpatient settings and in the broader community sector. Prior to becoming a therapist Jen worked in community theatre and won numerous awards for her work with young people who had experienced multiple adverse childhood experiences.
---
Registration Details
Face-to-Face registration
Fee: $249
$19 to purchase and keep the recording of this event.
Tea and coffee are included. Food may be purchased on the ground floor or from the many surrounding cafes.
You will need to sign in on arrival to be eligible for an Attendance Certificate.
Your attendance certificate for 7 hours of face-to-face, active training can be retrieved on completion of your evaluation via your login account.
A hard copy of notes and resources will be available to you on arrival at this event.
If for whatever reason, you are unable to attend this live event on the day, your registration will be transferred into the live interactive webcast of this event with three month's access to the recording.

N.B.

Face to face participants are required to comply with

COVID

safety measures as outlined by the venue and

PDP

.




Details of the measures current at the time and in line with public health orders will be advised in your pre-event reminder/information emails.




The venue and

PDP

reserve the right to deny entry to any participant who chooses not to follow

COVID

safety plans.
Objectives
Learning objectives of this training:
Review key principles and concepts underpinning IFS as a therapeutic modality.
Find protector Parts via a client's story, presenting issue &/or body awareness.
Identify the different types of polarizations
Identify common indicators that a polarization is present.
Discover how polarized Parts are attempting to protect the client from 'even worse' emotional and psychological pain.
Learn a seven-step process for deescalating polarizations.
"All parts are welcome." - when we look within ourselves, putting those words into practice, we open the way to deep inner transformation as 'Parts' come to realise they are not stuck in their roles and can choose to support us in a different ways. IFS unlocks that ability." Leona Dawson ​
How will you benefit from attending this training?
Review of key IFS principles and protocol
Recognise that being stuck is an entry point to identifying dominant parts in the internal system
Recognise polarizations
Support polarized parts to transform their roles.
Outline
Morning Session (3 hours with a morning tea break)
Review IFS principles and the 6 key steps in the IFS protocol
Explore common polarization patterns
Explore the key therapeutic steps when working with a polarization
Guided Experiential Activity: Meeting your own polarized Parts and find their positive intent for you.
Afternoon Practice Session (3 hours with an afternoon tea break)
Demo & debrief working with a polarization
Triad practice groups & debrief
Evaluation and quiz - your payment includes a quiz which when completed with a minimum of 80% correct answers, will enable you to download your Attendance Certificate.
To complete the quiz, please log into your account at pdp-catalogue.com.au and click the orange "Certificate" button under the program's title.
For live webcasts, post-tests must be completed within one month of viewing the program.
Target Audience
This seminar has been designed to extend the clinical knowledge and applied skill of Counsellors, Psychotherapists, Coaches, Psychologists, Hypnotherapists, Social Workers, Community Workers, Mental Health Nurses and Psychiatrists.
Webcast Schedule
Morning Session
9:00am - 12:45pm
Includes a 15 minutes break at 10:45am
Lunch Break
12:45pm - 1:45pm
Afternoon Session
1:45pm - 5:00pm
Includes a 15 minutes break at 3:15pm
Location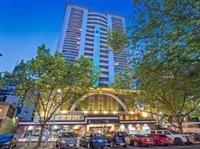 222 Russell Street, 222 Russell Street, Melbourne, VIC 3000, Australia
+61 1300 092 872
all.accor.com