Description
For parents, the decision to engage a family or child counsellor can be difficult. What courage it takes to put your family's private matters in the hands of a stranger.
Ways to enhance collaboration and teamwork with parents, and guidelines about the journey of child counselling which parents and children need to know are explored.
This event is a hands-on, creative exploration of ways to working with parents. A journey map will be individually created by participants that can be shared with parents and children. A template letter of introduction written to the child will be used to construct a relevant invitation for child clients, according to participant's own modality and approach.
There is a common parent dilemma that parents want to be the best parent they can be for their child. In the relentless hurly burly of family life, even in the most harmonious of homes, any parent will find times when they fall short of their hoped-for 'best'. When children also begin to exhibit worrying behaviours, parents can often feel shame, guilt and may seek for someone to blame. The vital connection with their child may be breached, and in need of repair.
Having responsibility for a child can also stir-up some forgotten, silent rage, as Seigel and Hartzell, point out in their book Parenting from the Inside Out. Some theoretical implications from the work of John Gottman in Raising an Emotionally Intelligent Child, and the work of Daniel Siegel will also be presented.
Compassion Focused Therapy and Gendlin's Focusing techniques will be introduced as a way to assist parents to get in touch with their own inner child, whose needs were never all met from their own childhood. This will help parents turn towards and lean into their emotional reactions, rather than suppress and then explode. Participants will create an emotion wheel to help increase emotional literacy with families, and invite the normalising of emotions.
Strong emotions can sometimes become a roadblock to a willingness to understanding the problem and committing to collaborative change. Narrative therapy has unique techniques to build different roads forward in therapy. These will be introduced along with other strength-based approaches. Key narrative questions that can be asked at intake, to explore a family's needs and values will be explored by participants in small group work. This will include ways to assess the family's capacity and willingness to work as a team, and how they hope to be supported along the way.
Externalising language and values-based enquiries are introduced to create a foundation of mutual understanding, openness, trust and teamwork on the journey ahead. Parental expectations, the perceived problem and the special qualities of each person in the family are three lines of enquiry that are specifically addressed.
The workshop will focus on supporting parents to see themselves as having the 'role' of parent, plus developing an alliance/ relationship with that young person, who is smaller than them and may be a biological child, or a 'step child.' The intention of the training is to suit those working with parents of infants through to teens, and will focus on ways to develop a team approach to supporting the counselling process looking at how a parent talks about their child from the Narrative Therapy lens, and at possible emotional roadblocks in the work with a parent and child/young person.
The presentation will include practical exercises in deconstructing the language used by parents at intake which will later assist the child to no longer be seen as the problem, but to be someone who is struggling with a problem.
Several creative methods to engage the most reluctant child clients of all ages will be demonstrated, since many parents fear 'My child will probably not agree to counselling.'
A case study about a father and son, and their troubles around anger and shame, and other case examples to demonstrate the content of the program will be presented.
Faculty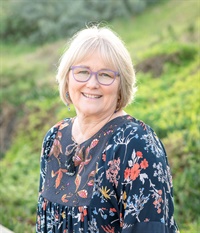 Kim Billington - Counselling Conversations
---
Kim is the author of: 'A Counsellor's Companion: creative adventures for child counsellors, parents and teachers,' (published 2021) as well as a writer of several published articles in the Counselling Australia Journal.
Kim's passion is sharing creative therapeutic interventions that can bring people renewed hope and understandings about themselves, and fresh ideas about how they want to live in the world.
Kim has three adult children and is at her happiest in her roles as counsellor, clinical supervisor, workshop facilitator and playful grandma. Kim loves swimming in the bay near her home in Sandringham, Melbourne.
Kim's current work (now mainly using Zoom online) includes counsellor training, child and family counselling, parent consultations, EAP work, clinical supervision, supervising Monash University's Masters' of Counselling students, and Carer's counselling. Kim has been a regular counsellor training presenter with the Sydney Centre for Creative Change since 2013.
Methods and tools in Kim's therapeutic toolbox include: Mindfulness, Narrative Therapy, ACT, CFT, Creative Expressive Arts, Existential Therapy, befriending emotions using metaphors and storytelling, Tree of Life work and creative timelines to understand the life-long emergence of identity.
Kim has previously worked with clients whose adversities include surviving: refugee trauma, family violence, divorce, out-of-home-care, bereavement, and carers of family members with mental health troubles. With three years spent responding to callers at Crisis Support Services such as 24/7 MensLine, Kim has also co-facilitated Men's Behaviour Change Groups
Kim's treasure chest of creativity has been overflowing, culminating in writing a book about child counselling, and another on its way about working with adults. Kim hopes to inspire others who are working to support children, young people and adults on their heroic journeys.
Kim's published works:
Billington, K. (2014) Story Medicine with Children: Using stories after trauma to engage children and facilitate healing. Paper delivered at the Childhood Trauma Conference 4-8 August 2014 in Melbourne.
Billington, K. (2019) Identifying Stages of Change in Therapy: Identifying change can be a useful tool when helping a client recognise their journey. In Counselling Australia Journal. Vol 21, Number 1, p. 24. https://www.theaca.net.au/journals/ACAMagVol21No1.pdf
Billington, K. (2020) Therapy as a Journey: Could the COVID-19 journey be our communal rite of passage? In Counselling Australia Journal. Vol 21, Number 2, p. 35. https://www.theaca.net.au/journals/ACAMagVol21No2.pdf
Billington, K. (2020) Twenty new conversations around suicide: Existential crisis and end-of life palliative care discussions have some parallel paths. In Counselling Australia Journal. Vol 21, Number 3, p. 26.https://www.theaca.net.au/journals/ACAMagVol21No3.pdf
Billington, K. (2021) A Counsellor's Companion: Creative adventures for child counsellors, parents and teachers. Victoria: Ultimate World Publishing.
Billington, K. (2021) Counselling Conversations: 10 powerful interviews with seasoned experts.
---
Registration Details
Face-to-Face registration
Fee: $249
$29 to purchase and keep the recording of this event.
Tea and coffee are included. Food may be purchased on the ground floor or from the many surrounding cafes.
You will need to sign in on arrival to be eligible for an Attendance Certificate.
Your attendance certificate for 7 hours of face-to-face, active training can be retrieved on completion of your evaluation via your login account.
A hard copy of notes and resources will be available to you on arrival at this event.
If for whatever reason, you are unable to attend this live event on the day, your registration will be transferred into the live interactive webcast of this event with three month's access to the recording.

N.B.

Face to face participants are required to comply with

COVID

safety measures as outlined by the venue and

PDP

.




Details of the measures current at the time and in line with public health orders will be advised in your pre-event reminder/information emails.




The venue and

PDP

reserve the right to deny entry to any participant who chooses not to follow

COVID

safety plans.
Reminders for all events are sent two weeks, one week, one day and one hour prior.
Outline
1. Introductions will include a brief sharing of participants' client groups and typical presentations to help guide the direction of the content for the day.
2. Small group discussions: around the parental dilemma of experiencing a sense of personal failure when their child is struggling with problems they have been unable to resolve, resulting in shame, blame and guilt.
3. Emotional awareness: Developing an understanding of the breadth and depth of emotions parents may be experiencing by creating a family emotion wheel to use in session.
4. Externalising language exercise will demonstrate ways to counteract blaming and shaming language used to suggest the child is the problem.
5. Getting to know the person: Narrative questions will be shared to help get to know the special qualities of each family member at the very beginning of the intake session.
6. Role play using John Gottman's emotion coaching to understand relationship rupture and repair when parents experience frustration, lack of joy and loss of being in-the-moment with their child.
7. Compassion Focused Therapy, Mindfulness and Focusing exercise using the babushka doll metaphor to develop attunement with self and therefore with the child.
8. Strength-based narrative questions will be explored in small groups to help parents reclaim moments of responsive nurturing that may have been washed away, in the presence of strong intergenerational patterns flood the scene.
9. Creation of a child counselling Journey Map will be made individually by participants that can be shared with parents and children, to meet the need for communicating our expertise in the process and the family's expertise with the problem's foothold in the family.
10. A template letter of introduction written to the child will be used by participants to construct a relevant invitation for child clients, according to each participant's own area of work, modality and approach.
11. Engaging the reluctant child client: practical demonstrations.
12. Case study: Father and 11yr old son, presentation: Anger
Target Audience
Psychologists, Counsellors, Social Workers, Teachers, Occupational Therapists, Speech Therapists, Case Workers, New Graduates.
Webcast Schedule
Morning Session
9:00am - 12:45pm
Includes a 15 minutes break at 10:45am
Lunch Break
12:45pm - 1:45pm
Afternoon Session
1:45pm - 5:00pm
Includes a 15 minutes break at 3:15pm
Location
The Johnson Brisbane - Art Series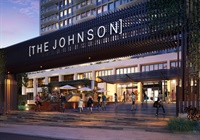 477 Boundary Street, SPRING HILL, BRISBANE, QLD 4000, Australia
+61 1300 092 875
all.accor.com