Description
This workshop will provide participants with a brief overview of adolescent development, as well as an understanding and appreciation of the impact of mental health and wellbeing problems on young people today. This informative and interactive first half of the day, will cover mental health problems/illnesses, signs and symptoms to look out for, how to identify the difference between 'normal' thoughts, feelings, behaviours as part of an adolescent's social/emotional development vs. when to be concerned that something more serious is going on for that young person.
Furthermore, this course will cover communication skills when working with young people and will do this by providing case studies and an experiential learning environment to further participant learning.
This second part of the workshop will provide the opportunity to engage and be a part of an informative and experiential/ interactive session on young people and AOD. The training will include discussions, information and activities that focus on adolescence, AOD, risk-taking behaviour and crisis situations. The session will also focus on how we can best support young people, focusing particularly on ways in which we can best communicate with them through these years of experimentation and risk taking.
Furthermore, there will be a focus on the vulnerability of our youth in relation to AOD due to advertising and cultural norms. It is important that we as professionals understand and appreciate the landscape in which young people are growing up. We will also look at ways that young people can support their friends in high risk situations and how we as adults, can have conversations with young people about AOD and their lifestyle choices.
Faculty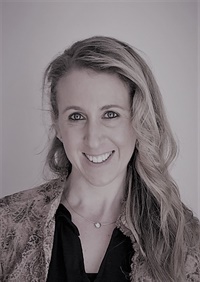 The Wellbeing Affect
---
Kim Huckerby has spent the last 15 years working extensively with young people, parents, secondary schools, the corporate sector and the wider community. Her professional focus has been on adolescent development, engaging in diverse roles to pursue her passion in education and training about youth issues. Kim has navigated the adolescent space for many years and has found that through working in different areas such as psycho-education, outreach, mentoring and
teaching/training, she has equipped herself with the necessary tools, skill base and knowledge to impart some of learnings with the wider community. Over the last few years, Kim has moved into strategic planning and management at Raise Foundation, as well as a newly appointment role in the Learning and Development space. She also runs her own business delivering Youth Mental Health First Aid courses.
---
Registration Details
Fees: $199 Primary viewer (includes three month's access recording of the event.
$99 Additional viewer (must watch on same device as primary viewer)
$29 Purchase lifetime access to the recording (available to primary viewer only)
Your attendance certificate for 7 hours of live, interactive training can be retrieved on completion of the evaluation and quiz via your account.
A soft copy of all resources will remain in your account indefinitely.
A recording of this event will be available in your account approximately three weeks after the live event and will remain available for a full three months. You will receive an email notification when the recording becomes available for viewing.
If for whatever reason, you are unable to join the live webcast on the day, you will be able to watch the recording, complete your evaluation and quiz and retrieve your certificate at a later date before the end of the three month viewing period.
Reminders for all events are sent two weeks, one week, one day and one hour prior.
Evaluation and post-test - your payment includes a free post-test which when completed with a minimum of 80% correct answers, will enable you to download your Attendance Certificate.
To complete the test, please log into your account at pdp-catalogue.com.au and click the orange "Certificate" button under the program's title.
For live webcasts, post-tests must be completed within one week of viewing the program. (There is no deadline to complete the post-test for digital downloads)
Objectives
Learning objectives of this training:
Adolescent development
Mental health problems - identifying signs/symptoms
Key communication skills to positively work with young people we are concerned about
Current AOD trends amongst young people
Risk-taking behaviour and crisis situations young people find themselves in
Conversations and communication skills that support young people as they navigate AOD.
"Young people are navigating the world of AOD and they need us to be informed, so that we can support them with confidence. The only way we can do this is by upskilling ourselves and gaining a deep understanding of the issues impacting them." Kim Huckerby
How will you benefit from attending this training?
Being able to explore youth mental health in an experiential setting
Gaining a greater understanding of the impact of mental health on young people
Gaining communication skills that are helpful in working effectively with young people
Being able to explore the most up-to-date information regarding youth and AOD
Understanding the ways in which advertising and culture influences young people and their AOD use
Understanding high risk situations and how young people can look after themselves and each other
Target Audience
People working with young people who want to better understand youth mental health and to update their knowledge about AOD and young people.
Webcast Schedule
Morning Session
9:00am - 12:45pm
Includes a 15 minutes break at 10:45am
Lunch Break
12:45pm - 1:45pm
Afternoon Session
1:45pm - 5:00pm
Includes a 15 minutes break at 3:15pm
Outline
Morning Session (includes a short morning tea break)
Phases of adolescent development
Mental Health & wellbeing issues experienced by young people today.
Youth mental illness, associated signs, symptoms
What's normal and what is more concerning (requiring interventions)
Effective communication specific to the age group
Afternoon Session (includes a short afternoon tea break)
Issues around AOD
risk-taking behaviour and crisis situations
support strategies for young people
supportive communication skills around AOD, risk taking and associated lifestyle and life-stage issues
Cultural norms, vulnerability to advertising and social media
Evaluation and post-test - your payment includes a free post-test which when completed with a minimum of 80% correct answers, will enable you to download your Attendance Certificate.
To complete the test, please log into your account at pdp-catalogue.com.au and click the orange "Certificate" button under the program's title.
For live webcasts, post-tests must be completed within one week of viewing the program. (There is no deadline to complete the post-test for digital downloads)